This article was produced in collaboration with AlterNet and first appeared here.
Reeling from allegation after allegation of sexual misconduct, Republican presidential contender Donald Trump tried to go on the offensive on drug policy over the weekend, but in a manner typical of his campaign, he touched only briefly on the topic before flying off on new tangents, and he began his drug policy interlude with a bizarre attack on Hillary Clinton.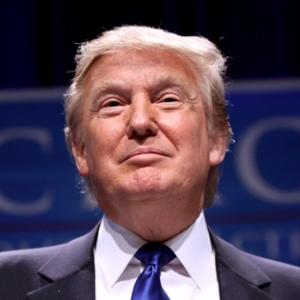 At a
speech
at a Toyota dealership in Portsmouth, New Hampshire, Saturday, the GOP candidate claimed that Clinton was on performance-enhancing drugs before their last debate and suggested drug tests were in order.
"Why don't we do that?" he demanded, adding that Clinton was likely "getting pumped up" as the prepared for that debate.
"We should take a drug test prior cause I don't know what's going on with her. But at the beginning of last debate, she was all pumped up at the beginning and at the end it was like, oh take me down. She could barely reach her car," he claimed.
The claim didn't come out of nowhere. Trump was echoing an ad from two weeks ago from the pro-Trump super PAC Make America Number 1 that showed Clinton coughing and then stumbling to her van on the morning of September 11. The super PAC is bankrolled by Trump backer and big time conservative donor Robert Mercer, who dropped $2 million on the PAC in July.
The unfounded allegation of Clinton pre-debate drug use and the demand for a drug test grabbed media attention, but if Trump was attempting to turn a corner and shift the campaign's focus away from his peccadillos, his strange accusation against Clinton only served to raise more questions about his temperament and suitability for the nation's highest office.
And it virtually smothered any discussion of actual drug policy proposals Trump made during the speech. While Trump has obliquely addressed the heroin and prescription opioid problem in the past, Saturday's speech was the first time he tried to put any flesh on his proposals for dealing with it.
If anyone were paying attention to the policy details amidst all the racket about the drug test challenge, they would have heard drug policy proposals rooted squarely in the failed drug war strategies of the last century.
Trump would, he said, block drugs from coming into the US by -- you guessed it -- building the wall on the Mexican border. He would also seek to tighten restrictions on the prescribing of opioids. And he would reinstitute mandatory minimum sentences for drug offenders.
"We have 5 percent of the world's population but use 80 percent of the prescription opioids," Trump said, eerily echoing former rival Jeb Bush, who used the same language while campaigning in the state earlier this year.
That statistic is aimed at showing that the US is over-prescribing narcotic pain killers, but according to the World Health Organization, the actuality is that in much of the rest of the world, they are underprescribing them. In fact, the WHO said that in more than 150 countries with 83 percent of the global population, there is virtually no access to prescription opioids for relief of pain.
And the under-treatment of chronic pain isn't just a problem in India or China or Africa. According to the National Institute of Health, more than 50 million Americans suffer significant chronic or severe pain. An opioid policy that focuses only on reducing prescriptions without addressing the need for access to pain killing opioids for actual pain is only half a policy.
When it comes to the border, Trump correctly asserts that Mexico is the source of most of the heroin in the US (it produces 45% itself and another 51% comes from Latin America, mostly Colombia and Guatemala, often through Mexico), but relies on a hyper-interdiction policy ("build the wall") to thwart it. Interdiction -- blocking the flow of drugs into the country -- has been a pillar of US drug policy for decades, but despite massive border build ups and the doubling of the number of Customs and Border Patrol agents in the past 15 years, the drugs still flow.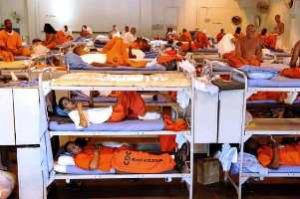 Interdiction hasn't done the trick so far, and there is no indication that even a Trumpian wall would make a difference. The creativity of drug smugglers is legendary, and the economic incentives under drug prohibition are great. As the saying goes, "Build a 50-foot wall, and they'll bring a 51-foot ladder" (or a tunnel).
The third component of his drug policy is a Reaganesque "lock 'em up." In his New Hampshire speech, he saluted running mate Mike Pence for increasing mandatory minimums for drug offenders as governor of Indiana.
"We must make similar efforts a priority for the nation," Trump said.
That position flies in the face of a growing bipartisan consensus that the use of mandatory minimums for drug offenses is draconian, ineffective, and harms mainly minority populations. During the Obama administration, mandatory minimum sentences have been reduced with congressional assent, and Obama himself has granted commutations to hundreds of drug war prisoners serving those draconian sentences, with little dissent.
Trump's drug policy is but a sketch, but even its vague outlines reflect outdated approaches to the issue and a quickness to resort to cheap demagoguery on the issue. Still, while there is plenty of room for discussion of his approach, Trump has apparently already left the issue behind, barely mentioning it since Saturday as he tilts at other windmills.
(This article was prepared by StoptheDrugWar.org's lobbying arm, the Drug Reform Coordination Network, which also pays the cost of maintaining this web site. DRCNet Foundation takes no positions on candidates for public office, in compliance with section 501(c)(3) of the Internal Revenue Code, and does not pay for reporting that could be interpreted or misinterpreted as doing so.)