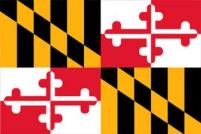 Del. Dan Morhaim (D) has introduced a comprehensive package of bills to decriminalize drug use, allow safe consumption sites and heroin maintenance, and provide for drug treatment on demand at hospital ERs.
The stuff eases pain and opiate withdrawals and is almost impossible to overdose on. Banning it seems like a step in the wrong direction.
Medical marijuana bills are moving in Florida and Utah, and new bills are popping up as state legislatures get down to business.
It's jail and prison guards gone wild this week! Most did their misdeeds for profit, but at least one did hers for love.
Oregon's federal representatives fight to protect marijuana advertising, medical marijuana and CBD bills are moving in the states, a Maryland delegates files bills for drug treatment on demand, supervised injection sites, opiate maintenance (including heroin), and drug decriminalization -- quite a package! -- and more.
New England is turning into a real marijuana legalization hotspot as Rhode Island is set to become the latest state in the region to try to free the weed, the South Dakota legislature will take up medical marijuana after an initiative failed to make the ballot, Philadelphia's "tainted justice" policing scandals undoes more drug convictions, and more.
Medical marijuana bills get filed not only in Iowa, but also Australia and Greece, a new poll shows enlightened drug policy attitudes among Maine voters, Republican US senators hold competing events for and against sentencing reform legislation, and more.
A marijuana legalizer wins a presidential election primary, Western states take up marijuana issues, the Obama administration balances demand and supply anti-drug spending in a historic first, and more.
It's all marijuana news today, with a legalization bill filed in Connecticut, a legalization initiative filed in North Dakota, a medical marijuana tax bill filed in California, and more.
Permission to Reprint:
This issue of Drug War Chronicle is licensed under a modified
Creative Commons Attribution license
. Articles of a purely educational nature in Drug War Chronicle appear courtesy of DRCNet Foundation, unless otherwise noted.