It's all marijuana news today, with a legalization bill filed in Connecticut, a legalization initiative filed in North Dakota, a medical marijuana tax bill filed in California, and more.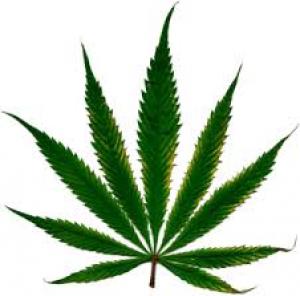 Marijuana Policy
Connecticut Legalization Bill Filed. Rep. Juan Candelaria (D-New Haven) today introduced House Bill 5209, which would allow adults to use, grow, and sell marijuana. Candelaria introduced a similar bill last year that went nowhere. "I'm going to be pushing very hard," Candelaria said. "I'm going to be engaging my leadership in conversation to at least allow a public hearing." Gov. Dannel Malloy (D) said the same day he could only support medical marijuana. "That's as far as I'm comfortable going," the governor said.
North Dakota Legalization Initiative Effort Gets Underway. A group of Libertarian-leaning North Dakotans filed a petition with the Secretary of State's office Wednesday seeking to put legalization on the ballot this year. The initiative would allow adults to use, grow, and sell marijuana, and it would bar the state from requiring a license to do so. If approved, the group will have until July 11 to gather 13,452 valid voter signatures.
Vermont Police Dogs No Longer Trained to Sniff Out Pot. With an eye toward looming marijuana legalization, Vermont police are no longer training their dogs to recognize the smell of marijuana. "The class that is going through right now is not being trained to alert on marijuana odor," said Robert Ryan, head of K-9 training at the Vermont Police Academy. "We started talking about it last year and we made the decision for this class not to do marijuana."
Medical Marijuana
Elizabeth Warren Calls on CDC to Look at Marijuana as Response to Opioid Use. In a letter sent Monday, the Massachusetts Democratic senator asked the Centers for Disease Control and Prevention (CDC) to research how medical and recreational marijuana might help alleviate the widespread use of opioids. She asked the agency "to explore every opportunity and tool available to work with states and other federal agencies on ways to tackle the opioid epidemic and collect information about alternative pain relief options," including marijuana. She also asked the CDC to collaborate with other federal agencies to research "the impact of the legalization of medical and recreational marijuana on opioid overdose deaths."
California Bill Would Impose 15% Tax on Medical Marijuana Sales. State Sen. Mike McGuire (D-North Coast) Wednesday filed Senate Bill 987, which would impose the tax. "We made a commitment last year as we were working through the huge undertaking of setting statewide regulations for medical marijuana that we would follow up on a statewide excise tax," Senator McGuire said. "This needed revenue will make our communities stronger by focusing on the impacts of cultivation and use of marijuana, including funding local law enforcement and neighborhood improvement programs, state parks, drug and alcohol treatment and environmental rehabilitation." The new tax is expected to bring in more than $100 million a year in new revenues.