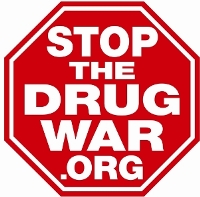 A self-described skeptic, Dr. David Casarett set out to find out the truth about medical marijuana. The result is his new book, "Stoned: A Doctor's Case for Medical Marijuana." It's a good and interesting read.
Here are the most recent drug war deaths. Some get wider attention, some don't.
The California legislature is still trying to pass a medical marijuana regulation bill, the ground looks fertile for another initiative in Arkansas, a Michigan bureaucrat overrides his advisory panel and refuses to allow PTSD as a qualifying condition, and more.
More cops with pill problems and more deputies with ethics problems.
The controversial ResponsibleOhio legalization initiative continues to make news, a Florida legalization initiative kicks-off tomorrow, the Dark Web's biggest drug marketplace is shutting down -- at least temporarily -- and more.
California could still see a medical marijuana regulation bill this year, a Michigan officials ignores his own advisory panel and bars medical marijuana for autistic kids, California counties strike out in an effort to make Big Pharma pay for damages related to prescription opiates, and more.
Two sets of Massachusetts legalizers get the go-ahead for signature gathering, Denver activists will negotiate with the city over social marijuana use, Hillary Clinton unveils drug policy proposals, DC HIV infections drop thanks to needle exchanges, and more.
Another Indian tribe will grow marijuana, Arkansas voters want medical marijuana, British MPs will debate marijuana legalization, psychedelic drugs may have value in treating some mental conditions, and more.
Permission to Reprint:
This issue of Drug War Chronicle is licensed under a modified
Creative Commons Attribution license
. Articles of a purely educational nature in Drug War Chronicle appear courtesy of DRCNet Foundation, unless otherwise noted.