More cops with pill problems and more deputies with ethics problems. Let's get to it: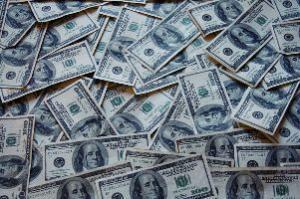 In Mogadore, Ohio,
a Highland Hills police officer was arrested August 12
after a raid by the Summit County Drug Unit recovered large amounts of steroids, as well as oxycodone, hydrocodone, methadone, Xanax, Adderall, cash, syringes, and three handguns at a residence. The arrest was only announced last week. Anthony Borway, a part-time Highland Hills officer was charged with possession of and trafficking in drugs/anabolic steroids, aggravated drug trafficking, aggravated drug possession, and possession of drug instruments. His girlfriend, a nurse, was also arrested.
In Somerville, Massachusetts, a former Somerville police officer was arrested August 27 on drug and theft charges. Samuel Stanford went down after another officer reported that his service weapon had been stolen from his locker, and an investigation produced video showing Stanford jamming a door with a clock, preventing it from locking, then entering the locker area and leaving minutes later with what appeared to be the missing gun in his pocket. When he was arrested for the weapons theft, police found drugs, ammunition, another handgun, and cash in his home. He was fired from the department for opiate use a month ago and is now charged with possession and intent to distribute oxycodone, as well as the weapons theft charge.
In Jacksonville, Georgia, a Jacksonville sheriff's deputy was arrested last Thursday for helping her son elude police in a major drug investigation. Deputy Betty Pearson, 42, is charged with aiding escape after giving her 20-year-old son the heads up that he and her former husband -- her son's father -- were about to get popped in a bust that netted 70 pounds of cocaine and $479,000 in cash. Junior only got away for a few days, and now mom is out on bail.
In Gainesville, Florida, two former Hall County Sheriff's deputies were sentenced last Friday to federal prison time on corruption charges. David Treadwell, 33, got a year and day after pleading guilty to accepting bribes of $200 and $300 to warn a drug dealer if he was being investigating for marijuana possession, while jailer Austin Herring, 19, got six months for smuggling what he thought was cocaine into the county jail. He copped to attempting to possess cocaine with the intent to distribute after twice accepting $500 to sneak the fake dope into the jail.