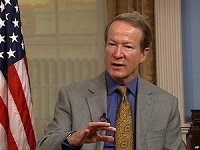 A California initiative to raise medical malpractice liability limits is using the focus group-friendly drug testing of doctors as a sweetener, but even that may not be enough to save Proposition 46 as the medical community (and drug reformers) unite against it.
The Center for Addiction and Mental Health in Toronto has issued a report calling for marijuana legalization with strict regulation.
A major report on CBD cannabis oil products come out, San Diego may soon get its first legal dispensary (it's only been 18 years!), patients in the Northeast grumble, the Illinois program gets lots of applicants, and more.
A pill-popping, prescription-forging North Carolina narc, a pair of lying New York City narcs, a crack-slinging Baltimore schools police officer, and a pot-growing California prison guard are among the corrupt cops in the news this week.
Polls continue to split on the Alaska initiative, Illinoisans are lining up for medical marijuana, four Northeastern states unite to fight heroin, Canada's largest addiction center calls for marijuana legalization, and more.
The legalization initiatives in DC and Oregon pick up endorsements, Colorado legal marijuana sales keep on increasing, a Vermont poll has a plurality for legalization, drug use among pregnant women is in the news, Mexico busts another cartel leader, and more.
Missouri marijuana activists are keeping things hopping, Connecticut patients want actual buds, the Washington Post continues its asset forfeiture series, the Labor Department issues proposed rules for unemployment compensation drug testing, and more.
The State Department's point man on international drug affairs signals a new flexibility in US policy, Bolivia's coca farmer President Evo Morales wins reelection, the DC initiative wins more endorsements, the Florida medical marijuana initiative is in danger, and more.
A report on decriminalization in California has good news, state-level marijuana legalization could be an impetus for the US to modify international drug treaties, pain pill deaths are down (but heroin deaths are up), New Zealand has a different take on employee drug testing, and more.
Permission to Reprint:
This issue of Drug War Chronicle is licensed under a modified
Creative Commons Attribution license
. Articles of a purely educational nature in Drug War Chronicle appear courtesy of DRCNet Foundation, unless otherwise noted.