A major report on CBD cannabis oil products come out, San Diego may soon get its first legal dispensary (it's only been 18 years!), patients in the Northeast grumble, the Illinois program gets lots of applicants, and more. Let's get to it: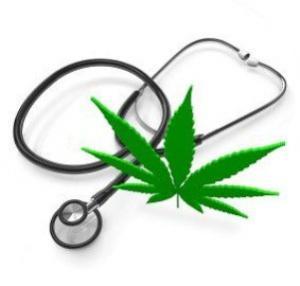 National
On Monday, Project CBD released a report on CBD cannabis oil products that raises a number of questions about the safety, reliability, and legality of mass-marketed CBD oil products, some of which are available in Internet marketplaces. The report found that some products contained toxic solvents, some had little actual CBD in them, and some entities that claimed to obtain CBD from industrial hemp crops in other countries were probably not telling the truth. Click on the link to go directly to the report.
California
On Tuesday, a federal court judge issued a preliminary injunction barring Lake County officials from using warrantless raids to seize and destroy medical marijuana plants. Patients have sued to block the enforcement measures linked to Measure N, an ordinance that severely restricts medical marijuana grows in the county. Judge Thelton Henderson ruled that the patients have demonstrated a strong likelihood of prevailing at trial on their claim that the raids violate their Fourth Amendment rights.
On Wednesday, what would be San Diego's first legal dispensary won a key approval. A Green Alternative has applied to open its doors in Otay Mesa and won approval from a city hearing officer for its plans. Unless someone appeals the decision, the shop should be open by year's end.
Connecticut
On Monday, Connecticut patients demanded whole buds, not ground-up whole plant material. State medical marijuana regulations require that the plant be ground up, and that's not sitting well with some patients and activists. Homogenizing the plant results in "the degradation of the cannabinoids, the actual essential oils that are in the flower," explained Peter Mould, executive director of Connecticut NORML, who has posted a petition at change.org (search for "medical marijuana CT") asking state regulators to allow the sale of whole buds.
Florida
On Tuesday, another poll had the medical marijuana initiative coming up just short. A new poll with a large sample and small margin of error has Amendment 2 coming up short. According to the SaintPetersBlog poll, a slim majority (52%) supports the initiative, but that's not enough because, as a constitutional amendment, it needs 60% of the vote to pass. The poll sample consisted of 3,128 Florida registered voters who said they were planning to vote in the election and has a margin of error of +/- 1.8%. The poll is roughly in line with other recent surveys that have shown Amendment 2 polling in the 50s.
Guam
Last Wednesday, the Guam Election Commission moved to end legal challenges to the medical marijuana initiative vote. The commission has asked the US District Court on the island territory to dismiss the petition for a writ blocking the vote filed by local attorney Howard Trapp. Trapp has argued that the legislature cannot send an initiative to the voters, but the Election Commission and the Guam Supreme Court have already rejected his claim.
Illinois
Last Wednesday, more than 6,000 Illinoisans had applied for medical marijuana cards. The Department of Health reported that some 6,300 state residents have applied for permission to use medical marijuana, with cancer, fibromyalgia, multiple sclerosis, and spinal cord injuries being the most common health conditions mentioned. But the department also noted that the vast majority of applications were incomplete; only 800 have submitted complete applications, which include a doctor certification form and background check information. People whose applications are incomplete will be notified and then will have 21 days to complete them.
Massachusetts
On Tuesday, patients protested over the slow pace of medical marijuana implementation. Several dozen patients and advocates rallied outside the Department of Public Health in Boston Tuesday to call on the department and the governor to get the state's medical marijuana program moving. Voters legalized medical marijuana nearly two years ago, but: "We have zero cannabis plants in the ground to serve the patients," said Mickey Martin, a medical marijuana activist. "It's unacceptable to make patients wait." The protestors are calling for the state to immediately open up the program, get dispensaries up and running, and ease restrictions on "hardship cultivation" so more patients can grow their own.
[For extensive information about the medical marijuana debate, presented in a neutral format, visit
MedicalMarijuana.ProCon.org
.]
.