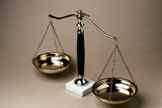 Sentencing reform legislation is moving in the California Senate, and a new poll of Latino voter attitudes in the state suggests one reason why.
It looks like Colombia and the FARC guerrillas have come to an agreement on the drug policy segment of their long-running peace talks. But it's not clear just what the agreement is yet.
California battles over dispensaries and cultivation rules continue, medical marijuana bills move in Illinois, Minnesota, New York, and South Carolina, and more.
Jail guards break bad in Mississippi and Delaware, a Missouri cop gets in trouble for protecting his snitch, and a Georgia cop gets ready to go to prison for protecting a pill mill.
An evangelical pollster has support for marijuana legalization at 58% (but not among Christians), the Senate Minority Leader takes on the DEA over hemp, a California defelonization sentencing initiative hands in signatures, we have a fascinating look at meth culture in Tehran, and more.
The DEA is in the hot seat, it looks like Minnesota will be the next medical marijuana state (but they won't be able to smoke it), California could actually get around to regulating its dispensary system, California voters will vote on whether to drug test doctors (!), the Russians are snarking about Afghanistan, and more.
The feds will still arrest you for pot possession on their property in DC even though the city has decriminalized, Chicago cops will still arrest you for pot possession even though they could just give you a ticket, decrim initiatives are coming to Kansas cities, Minnesota becomes the 22nd medical marijuana state, Mexico doesn't want to legalize it, and more.
The organized opposition in Alaska gets a donation, medical marijuana is finally moving in the New York Senate, the Fair Sentencing Act picks up another sponsor, there's more violence in Mexico, and more meth in Asia, and more.
Marijuana, marijuana, marijuana. Sometimes it seems like it's sucking all of the air out of the room in drug policy. But there are a lot of other things going on, too. Plus, Michele Leonhart finds a friend, Dana Rohrabacher talks legalization, and Virginia cops are raking in the asset forfeiture cash.
Permission to Reprint:
This issue of Drug War Chronicle is licensed under a modified
Creative Commons Attribution license
. Articles of a purely educational nature in Drug War Chronicle appear courtesy of DRCNet Foundation, unless otherwise noted.