Jail guards break bad in Mississippi and Delaware, a Missouri cop gets in trouble for protecting his snitch, and a Georgia cop gets ready to go to prison for protecting a pill mill. Lets get to it: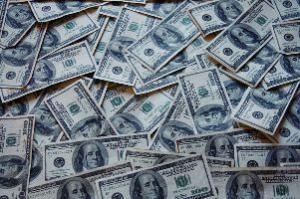 In Jackson, Mississippi,
a Hinds County jail guard was arrested last Thursday
after jail officials found drugs in his coat when they searched him upon arrival at work. Desmon Funchess, 28, set his coat on a chair before going through the standard search, but another officer searched the coat and found a taped bundle of tobacco, marijuana, morphine tablets, and a cell phone and charger. He is charged with introducing contraband into a correctional facility.
In Holcomb, Missouri, a Holcomb police officer was arrested last Friday for alerting one of his drug snitches that she was being sought by police for burglary. Officer Alvin Roberts is facing one felony count of hindering prosecution. Police said he continued to be in contact with the woman after he knew an arrest warrant had been issued for her.
In Smyrna, Delaware, a state prison guard was arrested last Saturday on charges he was plotting to smuggle marijuana and cell phones into the James T. Vaughan Correctional Center. Guard Darryl West Jr. went down after prison authorities learned of the alleged plot, and when state troopers searched his vehicle, they found pot, cell phones, and $700 in cash. He's charged with possession with intent to deliver prison contraband, as well as other charges.
In Savannah, Georgia, a former Pooler police officer was sentenced Monday to 17 months in prison for covering up his role in a multi-state pain pill operation. John William Stanley admitted he knew a couple were running a pill mill from their home for years and warned them of a possible police investigation. He copped to two federal counts: conspiring to possess a controlled substance with intent to distribute, and distribution of a controlled substance. He has until June to report to prison.