The DA in Oregon's most populous county weighs in on decriminalization, top US officials meet with their counterparts in Mexico on drugs and immigration, and more.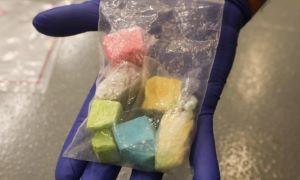 Drug Policy
Oregon's Multnomah County DA Supports Decriminalization but Wants Public Drug Use Criminalized. As the debate on whether to overturn voter-approved drug decriminalization heats up—the legislature is studying the issue and an initiative campaign to undo it is underway—Multnomah County (Portland) District Attorney Mike Schmidt says that while he supports decriminalization, he thinks public drug use should be made a misdemeanor.
"I still believe connecting people to treatment is the right thing, but we also have to preserve our public spaces for everybody, and right now that's not happening," he said.
The city of Portland has imposed its own public use ban, but in a memo outlining Schmidt's position, his policy director, Aaron Scott, argued that local bans are not likely to be as effective as making public drug use a statewide misdemeanor.
"While we are generally supportive that a public-consumption ban is a valuable part of a larger package, we are very concerned that if it is the only proposal implemented or if it is implemented incorrectly that the proposal will be counterproductive," Knott wrote.
Drug Policy
FDA Urges Development of Cocaine and Meth Addiction Treatments. The Food and Drug Administration (FDA) has issued unpublished draft guidance, "Stimulant Use Disorders: Developing Drugs for Treatment," that includes recommendations for clinical trials designed specifically to assess treatments for stimulant use disorders, excluding symptoms associated with caffeine or nicotine use.
"Currently there is no FDA-approved medication for stimulant use disorder," said Marta Sokolowska, Ph.D., deputy center director for substance use and behavioral health in FDA's Center for Drug Evaluation and Research. "When finalized, we hope that the guidance will support the development of novel therapies that are critically needed to address treatment gaps."
The final version of the guidelines will be the first time the agency has issued guidance on treatment stimulant use disorders. Comments on the guidance are open for the next 60 days.
Beyond the guidance, the FDA has also recently held workshops and public meetings to encourage the development of treatments for stimulant use disorder.
Foreign Policy
Biden Administration Sanctions China-Based Network Involved in Fentanyl Trafficking. The administration on Tuesday imposed sanctions on a Chinese fentanyl precursor syndicate and more than two dozen people and entities involved in the international trade in fentanyl and other drugs. Some of the individuals involved have also been indicted on criminal charges in federal court.
The sanctions, which take immediate effect, ban those people and companies from using the US financial system and bars US citizens from doing business with them.
"Treasury is taking sweeping action with our colleagues in law enforcement to expose and disrupt a network responsible for manufacturing and distributing illicit drugs, including fentanyl and other substances that take thousands of American lives each year," Deputy Treasury Secretary Wally Adeyemo said in a statement Tuesday. "Today's action from OFAC and IRS-CI reflects how we will swiftly use all of our tools to counter the global threat posed by the illicit drug trade."
Top US Officials in Mexico for Tense Talks. Secretary of State Anthony Blinken, Attorney General Merrick Garland, and Homeland Security Secretary Alejandro Mayorkas traveled to Mexico City Wednesday for two days of meetings with their Mexican counterparts. The two key issues facing policymakers are the illicit drug trade and cross-border immigration.
The meetings come as relations between the two countries are increasingly contentious, especially with Mexico bristling at repeated suggestions by Republican lawmakers and presidential candidates that the US use military force inside Mexico against Mexican drug trafficking organization—with or without the consent of the Mexican government.
The Americans will meet with President Andres Manuel Lopez Obrador and do not expect to come back with groundbreaking policy announcements but see the encounter as a chance to ease relations between the two countries.
"The relationship with our neighbor is arguably the most important that we have in terms of the practical impact that it has on the lives of our citizens every day, in so many ways, but also in a number of very challenging ways," Blinken said.
American diplomats said they wanted Mexico to prioritize combating drug trafficking and that the Mexican government should more aggressively deploy the military and federal law enforcement to intercept fentanyl precursor chemicals from China, as well as go after labs in Mexico manufacturing the drug.