An NYPD cop gets popped for slinging heroin and fentanyl, and more. Let's get to it: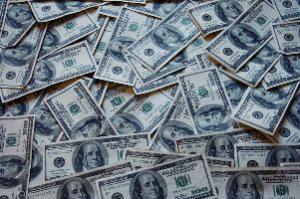 In New York City,
a former NYPD officer was arrested October 23
for allegedly peddling heroin and fentanyl. She resigned two days later. Grace Rosa Baez, 37, an 11-year veteran of the department, went down after a confidential source working with law enforcement reported numerous conversations about "wholesale narcotics trafficking" with Baez, followed by a meeting where she handed over a candy container with fentanyl samples in it. After her arrest, police approaching her apartment saw a bag of drugs "being thrown from inside the apartment to outside the apartment" and discovered a kilogram press machine and additional drugs. She is charged with conspiracy to distribute heroin and fentanyl and three counts of narcotics distribution.
In Shawnee, Oklahoma, a Shawnee police officer was arrested last Friday following an investigation into possible criminal activity. Officer Gary Moore, 50, was charged with one count of possession of drugs with intent to distribute. He was then fired. No further information is available.
In Memphis, a former Shelby County jail deputy was sentenced last Thursday to 14 months in federal prison for arranging the delivery of cocaine and fentanyl to inmates at the Shelby County Correctional Center. Deputy Kimberly Price went down after an inmate cooperating with an FBI corruption task force arranged a drug buy with Price. She delivered one bag of cocaine for $1000 and one bag of fentanyl tablets for $1300. She pleaded guilty to a two-count criminal information alleging possession with intent to distribute cocaine and possession with intent to distribute fentanyl.