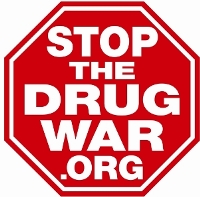 The city of Boston and the state of Massachusetts have been forging the path toward effective social equity in the marijuana industry.
An NYPD cop gets popped for slinging heroin and fentanyl, and more.
Florida Supreme Court justices were skeptical of the state's effort to keep a marijuana legalization initiative off the ballot, a Canadian Senate committee calls for an immediate psychedelic research program for veterans, and more.
President Biden remains steadfast in his opposition to federal marijuana legalization, Ohio's Republican governor calls for the legislature to amend the brand new marijuana legalization initiative before it goes into effect next month, and more.
A leading critic of former Philippines President Duterte's drug war has been freed from prison after being jailed for nearly seven years on bogus drug charges, Vietnam sentences 18 people to death for drug offenses, and more.
The mayor of Washington, DC, declares an opioid public health emergency, red state Louisiana now has a majority for marijuana legalization, and more.
New York advises drug treatment providers to quit testing for marijuana in most cases, Ohio GOP lawmakers want to modify the just-passed marijuana legalization initiative, and more.
A Massachusetts bill would prioritize treatment over jail for probationers who fail drug tests, a new study finds no increase in crime near New York City's safe injection sites, and more.
Permission to Reprint:
This issue of Drug War Chronicle is licensed under a modified
Creative Commons Attribution license
. Articles of a purely educational nature in Drug War Chronicle appear courtesy of DRCNet Foundation, unless otherwise noted.