A Vancouver man's experiment with "safe supply" drug sales is quickly ended by police, a Pennsylvania marijuana legalization bill is filed, and more.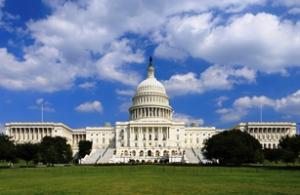 Marijuana Policy
Key Senate Committee Chairman Says Marijuana Banking Bill Could Get Hearing Next Week. Sen. Sherrod Brown (D-OH), chair of the Senate Banking Committee, said Thursday that lawmakers are ready to "move quickly" on the Secure and Fair Enforcement (SAFE) Banking Act (S.1323)and that a hearing on it could be scheduled as early as next week. No hearing has yet been formally scheduled, but both Democratic and Republican senators are pushing for quick action on the bipartisan bill. The bill is aimed at providing state-legal marijuana businesses with access to financial services. Similar legislation failed in the Senate last year despite repeatedly passing the House.
Pennsylvania Lawmakers File Marijuana Legalization Bill with State-Run Stores. Rep. David Delloso (D) and 20 cosponsors have filed a bill that would allow legal marijuana sales through state-run stores, House Bill 1080. Delloso filed similar legislation last year. The bill would also provide permits for growers to cultivate marijuana once adult-use sales are approved. The bill sets a retail marijuana sales tax of 19 percent with all revenues going to the state's general fund. Gov. Josh Shapiro (D) has proposed marijuana legalization with a private commercial system as part of his budget request in March and has yet to take a position on this legislation.
Psychedelics
Washington County Effectively Decriminalizes Natural Psychedelics as State Grapples with New Drug Possession Laws. The Jefferson County Board of Commissioners voted earlier this week to pass a resolution effectively decriminalizing natural entheogens as the state faces a looming deadline to enact a new drug possession law after the state Supreme Court threw out the old one. Gov. Jay Inslee (D) has called a special session of the legislature to take up the matter after lawmakers failed to reach a consensus during the regular session. If lawmakers fail to act before July 1, the state will again have no drug possession law.
Harm Reduction
Florida Lawmakers Approve Fentanyl Test Strip Decriminalization Bill. With a final vote in the House Thursday, the legislature has approved a bill that decriminalizes fentanyl test strips by removing them from the state's list of drug paraphernalia, Senate Bill 164. More than 6,150 Floridians died of fentanyl overdoses in 2020. The bill now goes to the desk of Gov. Ron DeSantis (R).
International
Vancouver Man Opens Shop Selling "Safe Supply" Hard Drugs, Gets Arrested. Canadian activist Jerry Martin wanted to encourage a "safe supply" of drugs for the safety of drug users, so on Wednesday he opened a mobile storefront offering up to 2.5 grams of lab-tested drugs such as cocaine, methamphetamine, and heroin for sale. "Providing a safe, clean supply is going to hopefully stop a lot of the overdoses and a lot of the injuries and stop girls from having to do certain things just to get their drugs," he said.
With permission from the federal government, British Columbia has decriminalized the possession of up to 2.5 grams of those substances, but it has not okayed legal sales, and on Thursday Vancouver police arrested Martin. Martin and his supporters have responded to the arrest by starting a Go Fund Me campaign to finance a constitutional challenge to the federal drug laws.