Hawaii is getting on the fentanyl test strip decriminalization bandwagon, an Arizona bill would set aside taxpayer funds to study the therapeutic potential of psilocybin, and more.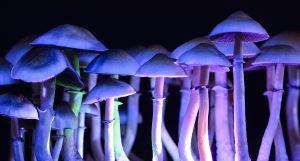 Psychedelics
Arizona Magic Mushroom Research Bill Filed. A bipartisan bill to fund research into the potential benefits of psilocybin-containing magic mushrooms has been introduced in the House. House Bill 2486 would provide $30 million to study how the mushrooms could help with conditions such as PTSD, depression, and anxiety. The measure would also prioritize using veterans, first responders, and frontline healthcare workers as research subjects.
Massachusetts Bills to Decriminalize Natural Psychedelics Filed. Identical bills to decriminalize the possession of natural psychedelics such as ayahuasca, ibogaine, magic mushrooms, and mescaline (but not peyote) have been filed in the House and Senate. The measure, known as An Act Relative to Plant Medicine, is House Bill 1450 and Senate Bill 949. The state-level bills come after several cities in the state, including Cambridge and Somerville, voted to decriminalize magic mushrooms and other natural psychedelics. Under the bills, "The possession, ingestion, obtaining, growing, giving away without financial gain to natural persons 18 years of age or older, and transportation of no more than two grams of psilocybin, psilocyn, dimethyltryptamine, ibogaine, and mescaline," would be legalized.
Harm Reduction
Hawaii Bill to Legalize Fentanyl Test Strips Filed. The Hawaii Island Fentanyl Task Force and state Sen. Joy San Buenaventura (D) have partnered to file Senate Bill 671, which would legalize fentanyl test strips. The test strips are currently classified as drug paraphernalia, and this bill would redefine drug paraphernalia to exclude them. Similar bills have been filed in the House.
Sentencing
Washington State Bill Would Recriminalize Drug Possession. After the state Supreme Court threw out the state's felony drug possession law in 2021 because it did not require that someone knowingly possessed an illicit drug, the legislature last year passed interim legislation making drug possession a misdemeanor. But that legislation is only valid until July. After that, if the legislature fails to come up with a permanent solution, drug possession will no longer be a crime in the state. So now, Rep Jacqueline Maycumber (R) has filed House Bill 1415, which would permanently make drug possession a misdemeanor. Maycumber says criminalizing drug possession is desirable because being arrested by the police forces people who "need help" by forcing them into drug court, a therapeutic court, or some kind of drug treatment. The bill is currently before the House Community Safety, Justice, and Reentry Committee.