The state legislative season is upon us, and medical marijuana keeps popping up at statehouses, and in Congress.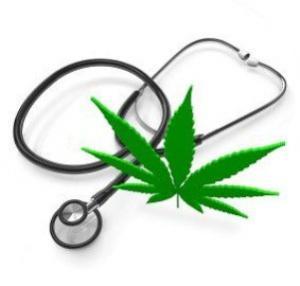 National
GOP Congressman Files Bill to Protect Gun Rights of Medical Marijuana Patients. The first piece of marijuana reform legislation in the new Congress is a bill that would allow medical marijuana patients to purchase and possess firearms. Sponsored by Rep. Alex Mooney (R-WV), along with Congressional Cannabis Caucus co-chair Rep. Brian Mast (R-FL) and Rep. Thomas Massie (R-KY), the Second Amendment Protection Act seeks to amend federal law around the "sale, purchase, shipment, receipt, or possession of a firearm or ammunition by a user of medical marijuana." Under current law, people who use marijuana can't buy or possess guns because they're considered to be "an unlawful user of or addicted to" a federally controlled substance. Mooney filed a similar bill in 2019, but it did not advance.
North Dakota
North Dakota Senate Approves Bill to Raise Patients' 30-Day THC Limit. The Senate has approved Senate Bill 2068, which increases the amount of THC in products such as tinctures and lotions that patients may purchase in a 30-day period. The limit is currently 4,000 milligrams, and the bill originally would have doubled that to 8,000 milligrams, but bill sponsor Sen. Kristin Roers (R-Fargo) amended it down to 6,000 milligrams after the Senate Judiciary Committee voted 4-3 for a "do not pass" recommendation. The measure now heads to the House.
Ohio
Ohio Bill Would Revamp State's Medical Marijuana Program. State Sens. Steve Huffman (R-Tipp City) and Kirk Schuring (R-Canton) last week filed Senate Bill 9, which would let doctors recommend medical marijuana for any debilitating condition, let growers expand their operations, and expand the number of dispensaries in the state. Similar legislation stalled in the Assembly last year. The bill would also rationalize oversight under the sole purview of the Department of Commerce. Currently, three separate state agencies regulate medical marijuana, which some in the industry say is burdensome.
South Carolina
South Carolina Sees Two Medical Marijuana Bills Pre-Filed. With the legislative just getting underway, lawmakers in Columbia have already pre-filed two separate medical marijuana bills. The Put Patients First Act (House Bill 3226) is cosponsored by Democratic Minority Leader Todd Rutherford and freshman Republican Rep. Jay Kilmartin. It would make marijuana available to registered patients with a doctor's recommendation. The bill would allow caregivers and dispensaries to "cultivate, grow, and dispense marijuana for medical use." The other bill, the South Carolina Compassionate Care Act (House Bill 3486) also has bipartisan sponsors and would "authorize the use of cannabis products by patients with debilitating medical conditions who are under the care of a physician, with exceptions."
South Dakota
South Dakota Bill Would Bar Pregnant or Breast-Feeding Women from Access to Medical Marijuana. Anti-marijuana and anti-abortion zealot Rep. Fred Deutsch (R-Florence) has filed a bill that would block the Health Department from issuing medical marijuana cards to pregnant or breast-feeding women, House Bill 1053. The bill has been referred to the House Health and Human Services Committee. Deutsch served as treasurer for Protecting South Dakota Kids, a ballot measure committee that successfully opposed the 2022 marijuana legalization initiative and he also is a past president of South Dakota Right to Life, an anti-abortion group.
Wisconsin
Wisconsin GOP Lawmakers Move Closer to Legalizing Medical Marijuana. For years, the Republican-controlled legislature has fended off any and all efforts to advance marijuana reforms, but it could be different this year. Senate Majority Leader Devin LeMahieu has said that he thinks a bill to create a medical marijuana program in the state could be passed this legislative session as long as regulations are put forward to ensure it's for those in serious pain. "Our caucus is getting pretty close on medical marijuana," LeMahieu said, marking the first time the Republican Senate leader has expressed support for the notion. Republican Assembly Leader Robin Vos has in recent years expressed support for medical marijuana, while Democratic Gov. Tony Evers has long called for the legalization of both medical and recreational marijuana. Two-thirds of Wisconsinites support legalizing marijuana and a super-majority of 80 percent support medical marijuana.