Oregon Republicans want to undo the will of the voters on drug decriminalization, Mexico's former top security official is now on trial in New York for taking bribes from the Sinaloa Cartel, and more.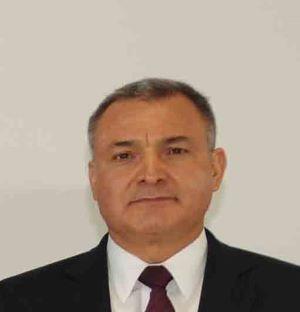 Marijuana Policy
Another Poll Has Strong Support for Marijuana Legalization, Social Equity. A new poll from Data for Progress has two-thirds (65 percent) support for marijuana legalization -- in line with a number of recent pot polls. Some 75 percent of Democrats were in favor, as were 67 percent of independents, and even 52 percent of Republicans. The poll also asked about two measures of social equity and found support for both. Some 57 percent of respondents said they would support reserving an initial round of business licenses for people negatively impacted by the war on drugs, while 65 percent said they would support directing a large portion of marijuana tax funds for "community-based initiative programs, such as job placement and skill services, substance use treatment programs, and financial literacy courses."
Drug Policy
Oregon Republicans File Bill to Undo Voter-Approved Drug Decriminalization. Led by Rep. Lily Morgan (R), a group of Republican lawmakers have filed House Bill 2973 to "repeal Measure 110's dangerous drug legalization. "Measure 110 was the voter-approved 2020 initiative that decriminalized -- not legalized -- the possession of personal use amounts of drugs and directed that a portion of marijuana tax revenues go to support drug prevention and treatment. The bill is now before the House Committee on Behavioral Health and Health Care.
Law Enforcement
Trial for Mexico's Former Top Security Official on Drug Corruption Charges Now Underway in New York City. Genaro Garcia Luna, who served as then-President Felipe Calderon's security secretary between 2006 and 2012, went on trial in federal court in Brooklyn on Tuesday. He is accused of accepting millions of dollars in bribes from the Sinaloa Cartel in exchange for helping its members move drugs and avoid capture. This was precisely the period when Calderon accelerated his country's war on drug by deploying the military, starting an era of deadly cartel wars that has yet to let up. Garcia Luna moved to the US after leaving office and was arrested here in 2019. The trial is expected to last for around eight weeks and should uncover the inner workings of the cartels' strategies for continuing to be able to operate despite the government's declared war against them.