Mexican drug cartels are increasingly resorting to IEDs, a push for marijuana legalization is underway in Costa Rica, and more.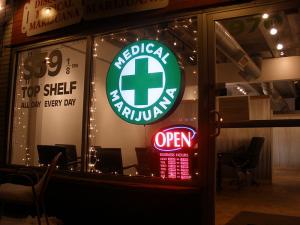 Marijuana Policy
Ohio Health Departments Join Opposition to Marijuana Legalization Initiative. The Ohio Association of Health Commissioners, which represents the state's 112 local health departments, has joined the opposition to the marijuana legalization initiative from the Coalition to Regulate Marijuana Like Alcohol that will appear on the November ballot.
The measure would allow people 21 and over to possess up to 2.5 ounces of pot and grow up to six plants, as well as setting up a system of taxed and regulated legal marijuana commerce.
An association representing Ohio's 112 local health departments is opposing a marijuana legalization ballot measure set to go to voters in November, claiming the policy change would only contribute to drug-related problems in the state.
"Making marijuana more accessible through legal recreational use and retail sales hurts Ohio, creates serious new risks for children's health and makes our workplaces and highways less safe," the association warned in a statement Tuesday. "With Ohio's rates of opiate abuse and overdoses still among the highest in the country, we need to be helping Ohio find solutions to addiction, not facilitating it or the interests of an industry that profits from it."
The association joins with Gov. Mike DeWine (R) and the state's Republican political establishment in opposing the initiative, but a poll last month suggests they are out of touch with Buckeye state voters. That poll, from Suffolk University, had support for legalization at 59 percent.
International
Costa Rica Lawmakers Divided on Revised Recreational Marijuana Bill. A bill to legalize marijuana lost a vote in the Assembly's Environmental Commission, but will proceed to an Assembly floor vote anyway.
After several months on hold, the Environmental Commission of the Legislative Assembly will resume discussions this week on the bill to legalize recreational marijuana in the Costa Rica.
The proposal was rejected by the majority of the commission members, which includes three from the PLN and two from the New Republic parties. This was confirmed by Manuel Morales, a member of the ruling party.
"There are five votes against," said Manuel Morales, a member of the ruling party. "We have already prepared the minority report to be presented to the Plenary. Some of the substitute text includes their suggestions, but they are going to vote against it," he added. "When it reaches the Plenary, I believe it can be approved. It may be tight, but I think some members of the National Liberation party will support it," Morales stated.
The bill would legalize adult use marijuana, with regulations similar to those governing tobacco smoking, including no smoking in public. The revised bill would reallocate tax revenues from the legal marijuana market upon request of the ministries of health and security or the Drug Control Institute.
Mexican Army Says Drug Cartels Are Increasing Use of Roadside Bombs. The Army said Tuesday that drug trafficking organizations have increased their use of roadside bombs or improvised explosive devices (IEDs) this year, with at least 5 security force members killed and 42 police, soldiers, and suspects wounded.
The five members of the security forces killed included four state police officers and one National Guard officer.
The Army noted that the use of bomb-carrying drones has also increased. Before 2020, there were no drone attacks; this year there have been 260 so far.
The number of car bombs has also increased, from one last year to six so far this year.
So far, 556 IEDs of all types—roadside, drone-borne, and car bombs—have been found this year. More than 2,000 have been discovered since President Andres Manuel Lopez Obrador in 2018, with more than half of those in the state of Michoacan, which has been the scene of continuing violence between the rival Sinaloa and Jalisco New Generation cartels.
Uganda Parliament Passes Drug Law That Legalizes Medical Marijuana. The parliament on Tuesday approved the Narcotics and Psychotropic Substances Control Bill, which will now allow for the licensed cultivation and use of marijuana for medicinal purposes. The bill also legalizes the medicinal use of khat, a plant native to Yemen and East Africa that acts as a mild stimulant.
"Under a highly controlled legal regime, the international obligations notwithstanding, the two plants (cannabis and Khat should only be allowed for cultivation and usage strictly for medical purposes and research," said Hon Kajwengye.
"The committee posits that all licences and permits to be issued under this Act should centrally be issued by the Ministry responsible for Health since the permission to use narcotic drugs and psychotropic substances is restricted to only medical purposes; the Ministry of Internal Affairs should remain the enforcement arm of the Government," said Hon. Kajwengye.