As Saturday night turned into Sunday morning, Delaware became the 22nd state to legalize marijuana. That is because Gov. John Carney (D), who is skeptical of legalization and who had vetoed a legalization bill last year, decided to no longer stand in the way after the legislature approved it again this year, allowing it to take effect without his signature.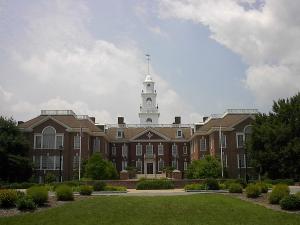 The state's legalization effort came in a two-bill package, with
House Bill 1
, sponsored by Rep. Ed Osienski (D), making possession of a limited amount of marijuana legal for adults 21 and older under Delaware state law. A separate measure,
House Bill 2
, will legalize and regulate cultivation and sales. The latter bill, which was sent to the governor a few days behind the former, will go into effect on Thursday.
In allowing the bills to become law without his signature, Gov. Carney bowed to political reality: This year, the two bills passed with supermajorities that could potentially have overcome his veto. But he still wasn't happy about it.
"As I've consistently said, I believe the legalization of recreational marijuana is not a step forward," Carney said in a Friday afternoon statement announcing he would let the bills become law. "I support both medical marijuana and Delaware's decriminalization law because no one should go to jail for possessing a personal-use quantity of marijuana. And today, they do not. I want to be clear that my views on this issue have not changed. And I understand there are those who share my views who will be disappointed in my decision not to veto this legislation. I came to this decision because I believe we've spent far too much time focused on this issue when Delawareans face more serious and pressing concerns every day. It's time to move on."
Bill sponsor Rep. Osienski thanked the governor for listening to the voice of the people.
"After five years of countless meetings, debates, negotiations and conversations, I'm grateful we have reached the point where Delaware has joined a growing number of states that have legalized and regulated adult recreational marijuana for personal use. We know that more than 60% of Delawareans support the legalization of marijuana for adult recreational use, and more than two-thirds of the General Assembly agreed," he said in a Friday afternoon statement. "After five years of countless meetings, debates, negotiations and conversations, I'm grateful we have reached the point where Delaware has joined a growing number of states that have legalized and regulated adult recreational marijuana for personal use," Osienski said.
"I understand the governor's personal opposition to legalization," he continued, so I especially appreciate him listening to the thousands of residents who support this effort and allowing it to become law. I am committed to working with the administration to ensure that the effort to establish the regulatory process goes as smoothly as possible."
While legalization is in effect now, having a working system of legal marijuana commerce in place is more than a year down the road even though House Bill 2 becomes law Wednesday. The state will issue up to 30 retail marijuana licenses, 30 manufacturing licenses, 60 commercial cultivation licenses, and five testing licenses,but none of them before August 2024. Between now and then, state officials will be adopting regulations for the nascent industry and evaluating applications.
The new law contains social equity provisions with social equity licenses going to people who have lived at least five of the last 10 years in "a disproportionately impacted area" or who have or have family members who have previous marijuana convictions (except for delivery to a minor or possession of very large quantities). In another bid to promote equity in the industry, it also includes provisions for "microbusiness" licenses.
There is no provision for home cultivation.
Still, the members of the Delaware Cannabis Policy Coalition, who have been working with lawmakers for years to get this done, pronounced themselves pleased.
"With this move, Delawareans can finally celebrate the long-awaited end of cannabis prohibition!," said Toi Hutchinson, president and CEO of the Marijuana Policy Project in an emailed statement. "We applaud Gov. Carney for not standing in the way of progress. With every new state that rises to the challenge and legalizes cannabis, we are one step closer to ending cannabis prohibition nationwide."
"After years of advocacy, collaboration, and grassroots organizing, we are thrilled to see cannabis legalization become a reality in our state. This victory is a result of the tireless work of thousands of volunteers, dozens of lawmakers, and with the support of a huge majority of our Delaware community. So many have championed this righteous cause and recognized the need for sensible cannabis policy reform," said Delaware NORML Executive Director Laura Sharer.
"This is a significant step towards creating a fair system that respects personal freedom, promotes public health and safety, generates economic growth, and addresses social justice issues. Delaware lawmakers have taken a progressive and equitable approach to cannabis policy," said Sharer.
"We are incredibly grateful for the hard work of all of the Delaware Cannabis Policy Coalition, all the state legislators who voted to make this happen, including every single one that we have endorsed, with special thanks to Rep. Ed Osienski who has been leading this crusade for a decade," said Jonathan Tate, co-chair of the Delaware Democratic Socialists of America. "Cannabis legalization is exactly the type of revolutionary reform that we fight for -- it empowers working-class people to make their own decisions about what they consume and it disempowers the state from punishing, brutalizing, incarcerating, and splitting up families over it."