Jockeying over marijuana reform legislation in Congress continues, the Oklahoma Supreme Court says a marijuana legalization initiative won't be on the November ballot but can be voted on later, and more.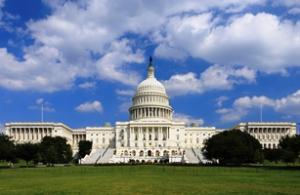 Marijuana Policy
House Marijuana Banking Bill Sponsor Says Schumer Reaffirms Commitment to Passing It. Rep. Ed Perlmutter (D-CO), the House sponsor of the Secure and Fair Enforcement (SAFE) Banking Act (HR 1996) says he spoke recently with Senate Majority Leader Chuck Schumer (D-NY) about passage of his bill in the upper chamber and Schumer said he is "working on it" and is "going to get going" on the measure. "Whether that was just lip service or reality, there is momentum," said Perlmutter. "We're going to get this done. It probably won't happen until the lame duck session after the elections, but I've always felt confident that commonsense will prevail and we'll get this finished, and I think we will." The SAFE Banking Act has repeatedly been passed by the House, only to have consideration in the Senate blocked by Schumer, who has been holding out for a comprehensive marijuana legalization bill. But that bill is now not expected to move this session because it does not appear to have 60 votes in the Senate to get past a Republican filibuster.
House Judiciary Committee Approves Criminal Justice Bills, Including Sealing Records of Federal Marijuana Offenses. The committee led by Rep. Jerrold Nadler (D-NY) has approved a number of criminal justice measures, including bipartisan proposals to expunge records for prior federal marijuana offenses (HR 2864), provide funds for states that create systems of automatic expungements (HR 5651) and write into law retroactive relief for people imprisoned because of the crack/powder cocaine sentencing disparity (HR 5455). The move comes as expectations increase that the Senate will soon see a package of modest marijuana reforms after prospects for the passage of a comprehensive marijuana legalization bill sponsored by Majority Leader Chuck Schumer (D-NY) fade.
Oklahoma Supreme Court Keeps Marijuana Legalization Initiative Off November Ballot. The state Supreme Court ruled Wednesday that the State Question 820 marijuana legalization initiative will not be on the November ballot. The court held that it could not be printed on ballot in time to comply with the deadline for mailing them to voters. The initiative met signature-gathering requirements, but got bogged down by a new state law requiring state officials to verify signatures in addition to counting them. But the initiative will eventually go before the electorate. The question "will be voted upon by the people of Oklahoma, albeit either at the next general election following November 8, 2022, or at a special election set by the Governor or Legislature," the court ruled.