Indiana lawmakers will meet next week to hear a report on marijuana policy, Louisiana lawmakers have created a task force to look at employment protections for medical marijuana patients, and more.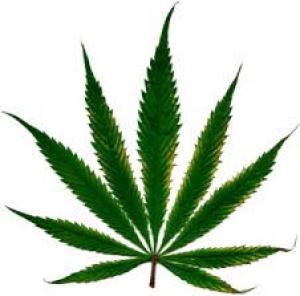 Marijuana Policy
State Treasures Reaffirm Support for Federal Marijuana Banking Reform at Annual Meeting. The National Association of State Treasurers (NAST) has reaffirmed its support for a resolution that calls on Congress to pass legislation to provide access to banks for the state-legal marijuana industry. The move came at its annual meeting Monday. The resolution says the NAST does not take a position on marijuana legalization but does back legislation to ease the industry's banking problems. The group cites the "ongoing conflict between states' laws legalizing cannabis and current federal laws, resulting in the vast majority of financial institutions refusing to provide banking services to legal cannabis businesses." Leaving the industry without access to banking services is "inefficient, expensive, and opaque, making illicit activity more difficult to track and posing a significant risk to public safety by increasing the likelihood of violent crime." The resolution comes as pressure mounts to pass the Secure and Fair Enforcement (SAFE) Banking Act, which has repeatedly passed the House only to be stalled in the Senate by Majority Leader Chuck Schumer (D-NY), who continues to hold out for a full-fledged marijuana legalization bill.
Indiana Lawmakers to Meet Next Week to Hear Report on Marijuana Policy. Lawmakers will gather on Tuesday for the presentation of a study by a Public Health Summer Study Committee on the potential health benefits, decriminalization and consequences of Delta-8, Delta-9 and other THC products over the last few months. The study was promoted by reform advocates, who hope it will help lay the basis for medical marijuana and/or recreational marijuana legalization. The state Prosecuting Attorneys Council, which opposes both medical and recreational marijuana legalization, will also be present at the capitol to plead its case.
Medical Marijuana
Louisiana Lawmakers Create Medical Marijuana Task Force. Lawmakers have created a special task force on medical marijuana with a special emphasis on ways to prevent employment discrimination against medical marijuana patients. The task force will also examine options for drug testing workers who use the drug. The task force's first meeting in set for a week from today.
New York Regulators Set Rules for Medical Marijuana Home Cultivation. The state's Cannabis Control Board on Tuesday adopted regulations for home grows for medical marijuana patients, opening the way for home cultivation to get underway. Under the regulations, patients can grow up to six plants and caregivers, who can grow for up to four patients, can grow up to 12 plants. The regulations specify that landlords cannot penalize or refuse to lease to patients who grow their own. The regulations came after a public comment period where some advocates argued for higher plant limits to no avail. The board also approved conditional licenses for 19 cultivators and 10 processors.