The Treasury Department is using an executive order to go after dark web drug suppliers, the FDA is warning health care workers to watch out for an animal tranquilizer that appears to be getting into the illicit drug supply, and more.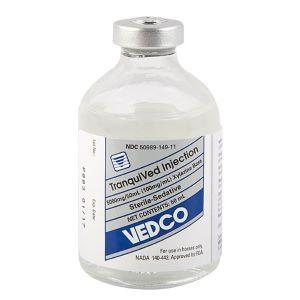 Marijuana Policy
Wisconsin Towns and County Vote for Marijuana Legalization Referendum. The cities of Kenosha and Racine joined Milwaukee County Tuesday in voting in favor of non-binding referenda showing community support for marijuana legalization. The measure was approved by 76 percent of voter in Racine, 74 percent in Milwaukee County, and 72 percent in Kenosha. The state lacks an effective initiative process, and the Republican-controlled legislature has blocked consideration of even medical marijuana, let alone adult use marijuana.
Adulterants
FDA Warns Health Care Workers to Watch Out for Potentially Lethal Animal Sedative in Illicit Drug Supply. The Food & Drug Administration (FDA) on Tuesday issued a warning to health care workers to watch out for patients who may have been exposed to a potentially deadly animal sedative through illicit drug use. The sedative in question is xylazine, which is showing up in fentanyl, heroin, and other illicit drug supplies after being diverted from the legal animal drug supply or produced illegally, the FDA said. The drug, known as "tranq" on the street is approved as an animal tranquilizer and pain reliever, but not approved for use in humans.
"FDA is aware of increasing reports of serious side effects from individuals exposed to fentanyl, heroin, and other illicit drugs contaminated with xylazine," the agency announced in a news release. Those serious side effects can resemble those linked to opioid use, making it difficult to determine whether one is facing an opioid overdose or xylazine exposure.
Moreover, naloxone, which can reverse the effects of some opioid drug overdoses, may not have the same effect on xylazine, the agency said. FDA still advised health care workers to continue administering naloxone if they suspect an opioid overdose.
Dark Web
Treasury Sanctions Internet-based Suppliers of Illicit Fentanyl and Other Synthetic Drugs. Acting in conjunction with the governments of the Netherlands and the United Kingdom, the Treasury Department's Office of Foreign Assets Control (OFAC) designated two Dutch nationals, Alex Adrianus Martinus Peijnenburg, Martinus Pterus Henri De Koning, and one British national, Matthew Simon Grimm, and nine entities pursuant to Executive Order (E.O.) 14059 for supplying illicit fentanyl, synthetic stimulants, cannabinoids, and opioids to US markets through internet sales and a host of shell companies.
The action represents the first use of E.O. 14059 to target those involved in the sale of illicit drugs purchased online and via darknet marketplaces. "The Treasury Department will continue to deploy its counternarcotics authorities to disrupt those involved in the fentanyl global supply chain," said Under Secretary of the Treasury for Terrorism and Financial Intelligence Brian E. Nelson. "Treasury is identifying over 50 virtual wallet addresses associated with this network's drug trafficking activities as we take further action to counter the abuse of virtual currency. I would like to thank our Dutch and UK partners and US law enforcement counterparts for their partnership and for enabling today's action."