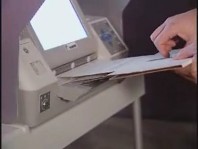 Maryland and Missouri are set to join the ranks of the marijuana legalization states; Arkansas and the Dakotas, not so much.
A South Texas cop goes down for escorting drug shipments, a Colorado prison guard gets nailed carrying pens full of dope, and more.
The use of asset forfeiture funds to buy armored vehicles for the cops creates controversy in Norman, Oklahoma, a plan to create a "narco museum" in El Chapo's Mexican home town creates controversy too, and more.
Five Texas cities pass marijuana decriminalization local measures, the National Park Service is asking tourists to not lick Sonoran desert toads in search of an hallucinogenic high, and more.
The Treasury Department is using an executive order to go after dark web drug suppliers, the FDA is warning health care workers to watch out for an animal tranquilizer that appears to be getting into the illicit drug supply, and more.
Permission to Reprint:
This issue of Drug War Chronicle is licensed under a modified
Creative Commons Attribution license
. Articles of a purely educational nature in Drug War Chronicle appear courtesy of DRCNet Foundation, unless otherwise noted.