A marijuana research bill becomes law, the SAFE Banking Act doesn't, and more.]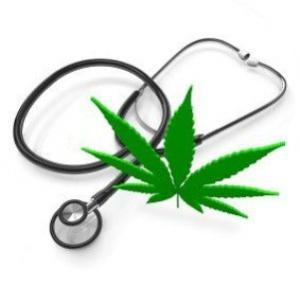 National
Marijuana Banking Reform Dead in This Congress. Efforts to provide state-legal marijuana businesses with access to banking and financial services have come to naught in this Congress. The push has been on to get the SAFE Banking Act (HR 1996) through the Senate after it passed the House on seven different occasions, most recently in July. But Senate Majority Leader Chuck Schumer (D-NY) never called it for a vote and he and his Senate allies repeatedly blocked it from being attached to various spending bills as they held out for a full-blown legalization bill. One last chance for the act was the omnibus spending bill passed Tuesday, but it didn't include the act, either. This time, though, it was blocked not by Schumer but by Senate Minority Leader Mitch McConnell (R-KY).
SAFE Banking Act Plus Effort Set for Next Year. Supporters of the SAFE Banking Act (HR 1996) struck out in this Congress, but are determined to get an enhanced version of the bill passed next year. The SAFE Banking Act Plus will contain "important expungement and second amendment rights provisions," said bill sponsor Sen. Jeff Merkley (D-OR). Although the last chance to get the bill passed this year was blocked by Republican Senate leaders, Merkley said, the SAFE Banking Act Plus was a "must pass" in 2023. "We've made so much progress on forging bipartisan consensus,"Merkley said, adding that he "won't rest until we get it done."
Kansas
Kansas Lawmakers Plan to Introduce Medical Marijuana Bill at Start of Session Next Month. Since the end of the last legislative session, members of the Special Committee on Medical Marijuana have been meeting, compiling data, and evaluating research, and now they say they are ready to file a medical marijuana bill at the beginning of the session beginning next month. "I think what I'm going to do is -- and any member is more than welcome -- is to take this information and create the bill," said. Sen. Rob Olson (R-Olathe), chair of the medical marijuana committee. "And I'm going to work on a bill with a couple members and then if anybody wants to sign on in the Senate, they'll be more than able to sign onto that bill and introduce it at the beginning of session." He also called on House lawmakers to file similar legislation. "I think that's probably the best way forward," Olson said. Kansas is one of the 13 states that have still not legalized medical marijuana.