New York legal recreational marijuana sales are set to begin next week, Maryland's incoming Democratic governor says expunging past pot convictions will be a priority, and more.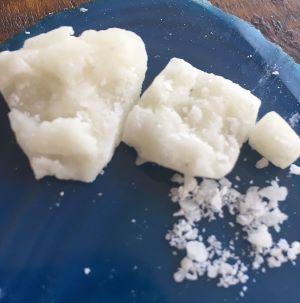 Marijuana Policy
SAFE Banking Act Plus Effort Set for Next Year. Supporters of the SAFE Banking Act (HR 1996) struck out in this Congress, but are determined to get an enhanced version of the bill passed next year. The SAFE Banking Act Plus will contain "important expungement and second amendment rights provisions," said bill sponsor Sen. Jeff Merkley (D-OR). Although the last chance to get the bill passed this year was blocked by Republican Senate leaders, Merkley said, the SAFE Banking Act Plus was a "must pass" in 2023. "We've made so much progress on forging bipartisan consensus," Merkley said, adding that he "won't rest until we get it done."
Maryland Governor-Elect Says Marijuana Expungements Will Be a Top Priority. In November, state voters approved marijuana legalization and elected a new governor, Democrat Wes Moore. The legislation goes into effect July 1, 2023 and includes provisions for the expungement of thousands of past marijuana convictions. Governor-Elect Moore is now saying getting those expungements done will be a priority of his administration.
New York Governor Announces First Recreational Marijuana Sales Will Begin Next Week. Gov. Kathy Hochul (D) announced Wednesday that the first adult use marijuana sales will begin one week from today. State regulators had pledged to get the recreational market launched before year's end, and they will just barely meet that goal.
"We set a course just nine months ago to start New York's adult-use cannabis market off on the right foot by prioritizing equity, and now, we're fulfilling that goal," Hochul said. "The industry will continue to grow from here, creating inclusive opportunity in every corner of New York State with revenues directed to our schools and revitalizing communities. The first shop to open will be run by Housing Works, a nonprofit that provides HIV/AIDS services. Thirty-five more shops have also received licenses to begin operations.
Sentencing Policy
Bill to End Federal Crack Cocaine Sentencing Disparity Left Out of Last Chance Spending Measure. A bill that would have permanently eliminated the sentencing disparity for federal crack and powder cocaine offenses, the EQUAL Act (HR 1963) is dead after it was left out of a must-pass omnibus funding bill that was approved this week. The long-lived 100:1 sentencing disparity was reduced to 18:1 by Congress in 2010, and last week, Attorney General Merrick Garland issued a memo that instructs prosecutors to effectively end the disparity by not charging mandatory minimum offenses.
Senators thought they had a deal to include the act in the omnibus bill, but Sen. Chuck Grassley (R-IA) blamed Garland's action for getting the bill scuttled. "That hard-won compromise has been jeopardized because the attorney general inappropriately took lawmaking into his own hands," Grassley said. But Garland's memo does not have the force of law and could be reversed by a future attorney general.