A small-town Pennsylvania police chief had a bad habit, an Indiana cop gets caught stealing dope from DEA Drug Take Back campaign, and more. Let's get to it: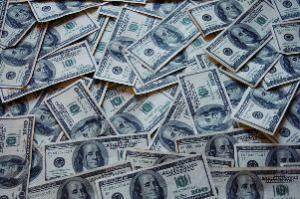 In Spencer, Indiana,
a Spencer police officer was arrested last Friday
for stealing drugs collected during a DEA Drug Take Back campaign. Officer James Bradley Deckard, 39, went down after the state police Investigation Section looked into allegations an officer had taken the drugs. Deckard is charged with official misconduct and theft, both Level 6 Felonies.
In Pittsburgh, Pennsylvania, a former Elizabeth Borough police chief pleaded guilty Tuesday to stealing drugs from an evidence locker. According to federal prosecutors, former Chief Timothy Butler "stole hundreds of bricks and bundles of heroin from the Elizabeth Borough Police Department for his own personal use," and Butler admitted in court that he stole and used the heroin. He pleaded guilty to one count of theft of government property. Butler also pleaded guilty to state charges in August 2019 that included two counts of theft, one count of drug possession, and one count of obstructing the administration of justice. He was sentenced to 55 months' probation on the state charges. He faces sentencing on the federal charge in April.
In Clarksburg, West Virginia, a former state prison guard was sentenced last Wednesday to a year and a day in prison for selling drugs to inmates. Joshua Quinn had pleaded guilty in October to one count of possession with intent to distribute methamphetamine and buprenorphine.