Some Texas town officials are trying to run roughshod over the will of the voters on marijuana enforcement, sponsors of the SAFE Banking Act are not giving up hope yet, and more.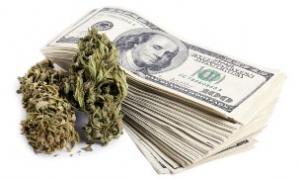 Marijuana Policy
Last Minute Push for SAFE Banking Act. With the curtain about to close on the current Congress, Senate sponsors of the SAFE Banking Act (HR 1996) are still trying to get the bill passed. Sens. Jeff Merkley (D-OR) and Steve Daines (R-MT) tried and failed to get the bill attached to the National Defense Authorization Act, but now they're trying to get it attached to the omnibus funding bill, but again face Republican opposition, including from Senate Minority Leader Mitch McConnell (R-KY). Nine Republicans have previously sponsored the bill, but it would need 10 votes to overcome a filibuster. Earlier in the session, the bill was blocked by the Democratic leadership, which was holding out for a comprehensive marijuana legalization bill.
New Hampshire Lawmakers Filed Marijuana Legalization Bill. Incoming Democratic House leader Matt Wilhelm (D-Manchester) is a main sponsor of a new marijuana legalization bill filed in the House last week. The bipartisan bill would legalize marijuana for people 21 and over and set up a system of taxed and regulated retail sales. While similar bills have failed in years past, Wilhelm said it is "long past" time for the state to stop "wasting scarce tax dollars and valuable local and state policing resources by continuing a restriction that has failed for decades and needlessly ruined the lives of many young and poor Granite Staters."
Texas Towns Seek to Undo Will of Voters on Marijuana Ordinances. Voters in five Texas towns and cities approved ending criminal enforcement of marijuana prohibition by voting for local ballot measures that ban arrests and tickets for possessing less than four ounces of weed. But elected officials in those localities are balking, with some saying the effort violates state laws and hinders police officers.
In Harker Heights, the city council repealed the ordinance two weeks after the vote. In Killeen, the Bell County DA attempted to undo the ordinance, but the city council approved it anyway. In San Marcos, the Hays County Criminal DA has asked for the state attorney general's opinion about enforceability of the ordinance, while in Denton, the city council certified the initiative, but the city manager opposes implementing part of it.