The US Pardon Attorney says federal marijuana pardon certificates are coming soon, an Irish parliament committee calls for drug decriminalization and regulation, and more.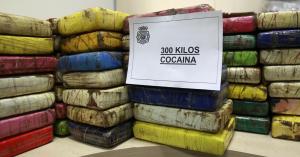 Marijuana Policy
DOJ Official Details Plans to Provide Presidential Marijuana Pardon Certificates. US Pardon Attorney Elizabeth Oyer said Tuesday that people seeking presidential pardons for past federal marijuana convictions would soon get the opportunity to obtain certificates to do so, and that the application process should take less than ten minutes. Oyer noted that President Biden's recent pardon of some 6,500 federal marijuana offenders was "self-effectuating," meaning the pardons went into effect as soon as Biden announced them, but Biden's pardon proclamation directed the Justice Department to follow up with a certification process. The process is "very far along" and the certificates should be ready "soon," she added.
Opiates and Opioids
SAMHSA Proposes Update to Federal Rules to Expand Access to Opioid Use Disorder Treatment and Help Close Gap in Care. The Department of Health and Human Services (HHS), through its Substance Abuse and Mental Health Services Administration (SAMHSA), is proposing to expand access to treatment for opioid use disorder (OUD) at a time when more than 107,000 Americans lost their lives to an overdose last year.
The proposal would update federal regulations that oversee OUD treatment standards, specifically 42 CFR Part 8, by allowing take home doses of methadone and the use of telehealth in initiating buprenorphine at opioid treatment programs (OTPs). Goals include providing greater autonomy to OTP practitioners, supporting recovery, and continuing the move toward flexibility in OTP that was extended at the start of the COVID-19 pandemic.
International
Irish Parliament Justice Committee Recommends Drug Decriminalization, Legalization. The Oireachtas (parliament) Justice Committee has recommended a host of changes to Ireland's drug policy, including examining legalizing and regulating some drugs, notably marijuana, and decriminalizing others. In its new report, the committee called for a three-pronged approach -- decriminalization, exploring drug regulation, and improving existing addiction services.
"There's already a commencement on that journey [of decriminalization], we've seen that in recent years but that policy should be doubled down on and accelerated," said committee Chair James Lawless. He also argued that a "managed market" could make drugs safer than the existing black market. "In the regulation would be a concept of actually having a commercial product and having the product available, which can be monitored, managed, licensed, weighed, tested for compliance, for safety, for content in a way that it clearly is not at the moment," he said.
Europe's Biggest Port Drowning in Cocaine. The port of Rotterdam, Europe's largest, saw nearly 70 tons of cocaine seized in 2021, up 74 percent over 2020, according to Dutch customs. Rotterdam and the nearby Belgian port of Antwerp were the two main ports used by a Dubai-based "super cartel" allegedly supplying a third of Europe's cocaine. That group was busted last month, but the flow of cocaine is expected to continue. "It seems there are lots of buyers" in Europe," said Customs officer Ger Scheringa. "And if there is demand, it is supplied."
Mayor Ahmed Aboutaleb said the city is "drowning in cocaine" and deplored the violence that has accompanied the black market drug trade. Aboutaleb wants all ships coming from Latin America scanned, but that runs up against the imperatives of business. "The biggest challenge is to find a good balance between the speed of logistics for the port, and checking everything you want," said Scheringa.