Prohibitionists file a legal challenge to a Missouri legalization initiative, a Nebraska medical marijuana initiative signature-gathering campaign comes up short, and more.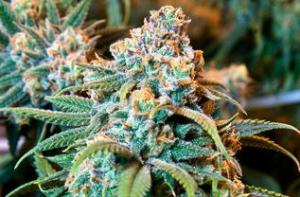 Marijuana Policy
Missouri Marijuana Legalization Initiative Hit by Legal Challenge from Prohibitionists. The Colorado-based Protect Our Kids PAC, a marijuana prohibitionist group, filed a lawsuit Monday against Legal Missouri's marijuana legalization initiative, which qualified for the ballot last week. The lawsuit charges that the initiative violates the state constitution's single-subject rule. It also argues that the initiative did not really collect enough signatures to qualify and that the state wrongly certified the measure. The lawsuit was filed by a staff member of the Community Anti-Drug Coalitions of America (CADCA), but on behalf of the Colorado-based Protect Our Kids PAC. It was filed on the last day of the 10-day window to file challenges. A similar legal challenge to a legalization initiative is already underway in Arkansas.
Oklahoma Marijuana Legalization Initiative Has Enough Signatures to Make Ballot, But Hurdles Remain. The SQ 820 marijuana legalization has been certified as having collected enough signatures to qualify for the November ballot, but hurdles remain before it becomes official. The state Supreme Court still has to approve the signatures and if and when that happens, the secretary of state will put out a notice that opponents then have 10 days to challenge the validity of the petition. Those two things need to be accomplished by the end of September or the measure will not make the November ballot. If it doesn't make the November ballot, voters will take it up at a later election.
Medical Marijuana
Nebraska Medical Marijuana Initiatives Campaign Comes Up Short on Signatures. An initiative to legalize medical marijuana in the state will not go before voters in November because cash-strapped activists came up short on valid voter signatures. Activists had hoped to put a complementary pair of initiatives on the ballot, but the campaign came up short both on the statewide number and on the number of counties where a 5 percent of the voters threshold was met. Each initiative needed 87,000 valid voter signatures, but one came up with only 77,843 and the other with 77,119 valid voter signatures. Both needed to get 5 percent of the registered voters in 38 of the state's counties, but one achieved that goal in only 26 counties and the other in 27.
Harm Reduction
California Governor Vetoes Safe Injection Pilot Program Bill. Despite past comments that he was "very open" to allowing safe injection sites to operate in the state, California Gov. Gavin Newsom (D) on Monday vetoed a bill that would do just that, Senate Bill 57. He cited "concerns" about its implementation. In his veto message, Gov. Newsom maintained that he has "long supported the cutting edge of harm reduction strategies," but was "acutely concerned about the operations of safe injection sites without strong, engaged local leadership and well-documented, vetted, and thoughtful operational and sustainability plans."
Newson left open the possibility that he could support similar legislation in the future, saying "We should strive to ensure our innovative efforts are well planned, even when they start as pilots, to help mitigate the potential for unintended impacts. Therefore, I am instructing the Secretary of Health and Human Services to convene city and county officials to discuss minimum standards and best practices for safe and sustainable overdose prevention programs. I remain open to this discussion when those local officials come back to the legislature with recommendations for a truly limited pilot program -- with comprehensive plans for siting, operations, community partnerships, and fiscal sustainability that demonstrate how these programs will be run safely and effectively."