With a medical marijuana bill pending, a North Carolina poll show it has strong support; a Colorado bill to create a psychedelic review panel is dropped by its sponsor who says let voters decide at the polls in November, and more.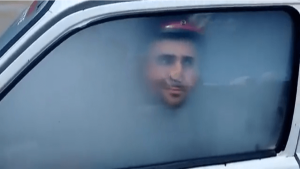 Marijuana Policy
Louisiana House Passes Bill to Make Smoking Marijuana in a Vehicle a Stoppable Offense. The House on Thursday approved a measure, House Bill 234, that would make smoking marijuana in a vehicle a primary offense, meaning that police could use that to pull over anyone suspected of a violation. Bill sponsor Rep. Laurie Schlegel (R-Metaire) said the bill was a highway safety measure, but opponents said they feared it would lead to unwarranted traffic stops and that police could mistake a cigarette or vaping device for marijuana and pull over vehicles. But the bill passed by a greater than two-to-one margin in the House and now heads to the Senate.
Medical Marijuana
North Carolina Poll Shows Strong Support for Medical Marijuana, Not Quite a Majority for Legalization. A WGHP/The Hill/Emerson College poll has found that 68 percent of North Carolinians believe medical marijuana should be legal, but only 46 percent think recreational marijuana should be legal. The poll comes as the legislature is grappling with a medical marijuana bill, Senate Bill 711, would legalize medical marijuana to help ease pain and nausea associated with several illnesses and diseases. The bill saw some action last year, but has yet to move this year.
Psychedelics
Colorado Bill to Legalize MDMA Prescriptions with Federal Approval Advances, But Psychedelic Review Panel Killed. The House Public & Behavioral Health & Human Services Committee voted Tuesday to advance House Bill 1344, which would adjust state statutes so that legal MDMA prescriptions could occur if and when the federal government allows such use. But the same committee voted down a bill that would have created a psychedelic review committee to make recommendations on possible policy changes, House Bill 1116, after its sponsor asked for it to "kill my bill" given that voters will have a chance of weighing in on psychedelic reform initiatives likely to appear on the November ballot.
International
Health Canada Proposes Lower Thresholds for British Columbia Drug Decriminalization; Activists Cry Foul. The province has applied with Health Canada for an exemption to the country's drug laws in order to decriminalize the possession of small amounts of drugs, and BC Addictions Minister Sheila Malcolmson said Wednesday that the federal agency is considering a lower threshold for the amount of drugs a person can carry than what the province or activists say it proper. The province requested a cumulative threshold of 4.5 grams of opioids, cocaine, and methamphetamine, but Malcolmson said Health Canada is considering a threshold of 2.5 grams. "Everybody who is an advocate was horrified by this," said Leslie McBain, cofounder of Moms Stop the Harm. "If the thresholds are too low, it exposes them to more increased police surveillance, it exposes them to having to buy smaller quantities and so accessing the illegal market more often," said Donald MacPherson, director of advocacy group the Canadian Drug Policy Coalition. Health Canada says no final decision has been reached.