A Seattle task force calls for drug decriminalization, Vancouver activists seek permission to operate drug buyers' clubs, and more.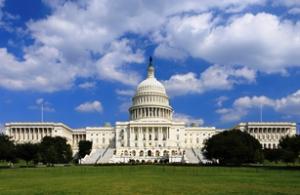 Drug Policy
Biden's Acting Drug Czar Asks Congress for Opioid Crackdown Help. The Biden administration has asked Congress to permanently schedule illicit fentanyl analogues as Schedule I substances, alongside heroin and MDMA. Acting Office of National Drug Control Policy (ONDCP -- the drug czar's office) Director Regina LaBelle made the request in a letter to Congress, saying the move would help law enforcement go after illicit opioid manufactures and dealers. Drug reformers had lobbied the administration not to take this step, and reacted unhappily (see below).
Civil Rights Leaders, Drug Policy Experts Denounce as Counterproductive Biden Recommendations on Fentanyl-Related Substances and Continued War on Drugs. In response to the recommendations presented to Congress by the ONDCP, HHS, and the Justice Department to permanently schedule fentanyl analogues as Schedule I drugs, civil rights leaders drug policy reform leaders including the Leadership Conference on Civil and Human Rights and the Drug Policy Alliance issued the following statement:
"We cannot continue doing the same things and expect to get different results. Despite the Biden administration's stated commitment to criminal justice reform, and ending disparities in the system, the recommendation to permanently schedule fentanyl-related substances echoes the failed drug policies of our past. Today's proposal is reminiscent of these policies, which led to over-policing and law enforcement, disproportionately impacted people of color, overcrowded prisons, and cost lives. The proposal is a major step backward in the fight to dismantle the harms of the past and save lives."
Seattle Task Force Calls for Drug Decriminalization. The city's Overdose Emergency Innovative Recovery (OEIR) task force is recommending the decriminalization of the possession of all drugs. The group, which was responding to the city council's request for policy advice on how to reduce overdose deaths, announced its recommendations at a Tuesday night event. It said that removing the penalties around drug possession -- or even legalizing and regulating them -- would "create opportunities for research and access to a regulated safe supply in a manner that is safest for everyone in the community." The task force also recommended expanding housing, treatment and harm reduction services, and working to reduce social stigma around substance abuse disorders. "Unlearning drug war propaganda of the last century will take time and patience," the group said in a summary document. "It will take an all hands on deck effort to end the stigmatization and harm that more than a century of prohibition has caused."
International
Vancouver Activists Formally Ask Canadian Government to Allow Buyers' Clubs for Hard Drugs. The Vancouver Area Network of Drug Users (VANDU) and the Drug User Liberation Front (DULF) have formally asked the Canadian government to allow them to operate buyers' clubs for heroin, cocaine, and methamphetamine in order to produce users with a reliable "safe supply" of those drugs. The two groups submitted an open letter to Health Canada requesting a formal exemption from federal criminal drug laws so that no one is prosecuted for operating a "compassion club" to distribute those drugs. "The DULF Fulfillment Center and Compassion Club model is saving lives right now," the letter states, "and will save more if we are permitted to continue our work with federal authorization. We are prepared to undertake such action, and hope that you will support our efforts. Lives depend on it." The letter requests a decision from Health Canada by October 15. If DULF and VANDU's request is granted, it will represent a historic milestone in international efforts to roll back the drug war. More importantly, it will have an immediate impact on the safety of compassion club members.