A Pennsylvania trooper's heroin habit gets him in trouble, a Georgia cop's protection of her drug-dealing boyfriend gets her in trouble, and more. Let's get to it: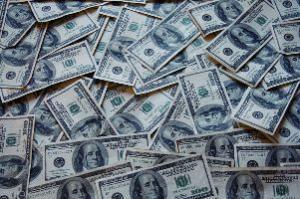 In Los Angeles,
a Los Angeles County sheriff's jail guard was arrested last Monday
for trying to smuggle meth into the Men's Central Jail. The unnamed guard was caught with more than 100 grams of meth inside his vehicle parked in the jail's parking structure. He is charged with one felony count each of transportation of a controlled substance and attempted bringing of an illegal substance into a jail.
In Bridgeport, West Virginia, a Randolph County jail guard was arrested last Tuesday for smuggling drugs into the jail for an inmate. Guard Homer Howell, 39, allegedly took drugs and cell phones to the jail when returning from breaks in exchange for money from an inmate's parent. He allegedly made $8,000 to $10,000 for multiple deliveries. He is charged with delivering a controlled substance to a correctional facility.
In Atlanta, a former South Fulton police officer was arrested last Friday for allegedly tampering with evidence in a drug investigation in which her boyfriend was targeted. Former Officer Aliyah Jackson went down after police stopped her boyfriend and found a gun in the car he was driving. He was charged with possession of a firearm by a felon. But police learned the vehicle was owned by Jackson, and as part of the investigation, Jackson was charging with evidence tampering for allegedly concealing information about the boyfriend.
In Harrisburg, Pennsylvania, a state trooper was arrested last Friday for stealing heroin from a police barracks for his own use. Corporal Brian Rickard went down after being found in possession of heroin he had taken from the evidence room. He allegedly used heroin both at home and on the job. He tried to cover up the thefts by altering records on work computers. He is charged with obstructing the administration of law or other governmental function, forgery, tampering with records or identification, tampering with or fabricating physical evidence, theft by unlawful taking, criminal use of a communication facility, unlawful use of a computer, obtaining possession of controlled substance by misrepresentation or possession with intent to use drug paraphernalia.