Mississippians will have to wait even longer for their medical marijuana, Coloradans will face some restrictions on medical marijuana purchases, and more.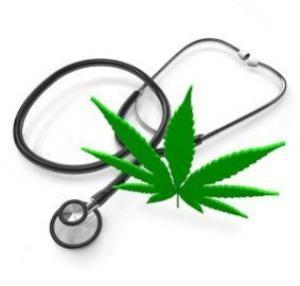 Colorado
Colorado Announces New, Stricter Medical Marijuana Rules. As of January 1, the rules for purchasing medical marijuana will be tightened. Among the changes: daily purchases of marijuana flower will be limited to two ounces and eight grams of concentrates, such as wax or shatter. For patient between ages 18 and 20, the limit will drop to two grams per day. The current purchase limit for concentrates is 40 grams per day. To enforce the daily limits, dispensaries will be required to input patient ID numbers on patients' medical marijuana cards. The rule changes come after the legislature passed a bill largely driven about concerns about young people using high-potency marijuana concentrates.
Massachusetts
Massachusetts Bills Would Legalize Insurance Coverage for Medical Marijuana. Lawmakers in both houses have filed companion bills to legalize health insurance coverage for medical marijuana products and clinical visits. State Sens. Julian Cyr (D-Truro)and Jason Lewis (D-Winchester) filed S. 649 in the Senate, while state Rep. David LeBoeuf(D-Worcester) filed the companion legislation in the House. They said that the uninsured cost of medical marijuana makes it too expensive for some patients. Because marijuana remains a Schedule I drug federally, the state does not currently allow insurers to pay for medical marijuana. The bills got a hearing Tuesday in the Joint Finance Committee with several patients testifying that if medical marijuana were more affordable, they could switch from pharmaceuticals drugs to it.
Mississippi
Mississippi Governor Will Not Call Special Session on Medical Marijuana. Gov. Tate Reeves (R) will not call a special session of the legislature to pass a medical marijuana bill after all. Reeves had earlier signaled he was open to a special session to deal with the issue, but more recently indicated he wanted tighter limits on the quantities of marijuana patients could access and limits on the amount of THC allowed in medical marijuana products. On November 1, he said getting the medical marijuana program "done right is more important than getting it done quick." Mississippi voters approved medical marijuana in the 2020 elections, but the state Supreme Court overturned the initiative results, ruling that the initiative process was outdated and unworkable. Lawmakers then filed medical marijuana legislation and urged Reeves to call a special session to handle it. Now, though, the issue will be postponed until the legislature meets again in January.