A Congressional Research Service report shows easy off-ramp for federal pot prohibition, a new Gallup poll shows marijuana legalization retains strong majority support, and more.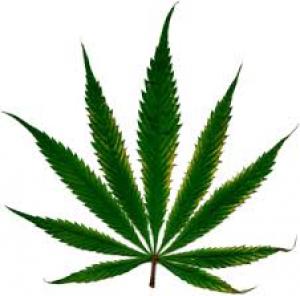 Marijuana Policy
Gallup Poll Sees Continuing Strong Majority Support for Marijuana Legalization. A new Gallup poll released Thursday has marijuana legalization maintaining record-high levels of support with 68 percent of respondents in favor—the same percentage as when Gallup last polled in November 2020. Only 32 percent favored continuing marijuana prohibition, giving legalization two-to-one support. "As was the case in 2020, solid majorities of U.S. adults in all major subgroups by gender, age, income and education support legalizing marijuana," Gallup said. "Substantive differences are seen, however, by political party and religion." Support for legalization was highest among Democrats (83 percent), followed by independents (71 percent) and Republicans (50 percent).
Congressional Research Service Report Provides Pathway for Presidential Administration to Deschedule Marijuana. A new report from the nonpartisan Congressional Research Service (CRS) outlines pathways for the Biden (or any other) administration to unilaterally end marijuana prohibition and issue a general amnesty for federal marijuana crimes by acting administratively to remove marijuana from the Controlled Substances Act (CSA). "The President could pursue the appointment of agency officials who favor descheduling, or use executive orders to direct DEA, HHS, and FDA toconsider administrative descheduling of marijuana," the CRS report advised. "The notice-and-comment rulemaking process would take time, and would be subject to judicial review if challenged, but could be done consistently with the CSA's procedural requirements.The Biden administration has officials in place who are sympathetic to legalization, but the president himself has no sign of going further than decriminalization, not legalization.
Ohio Towns Split on Marijuana Reform Ballot Measures. More than a dozen Ohio cities had marijuana reform measures on the ballot Tuesday and seven of them voted to approve local measures to decriminalize marijuana. Before Tuesday, 22 cities and counties across the state had adopted similar marijuana reform measures. The most common initiative language was "shall [jurisdiction] adopt the Sensible Marihuana Ordinance, which lowers the penalty for misdemeanor marijuana offenses to the lowest penalty allowed by State Law?" Voters in Martins Ferry, Murray City, New Lexington, NewStraitsville, Rayland, Tiltonsville and Yorkville approved the decriminalization proposals, while voters in Brookside, Dillonvale, Laurelville, McArthur, Morristown, Mount Pleasant and Powhatan Point rejected the reform measures.
International
Mexico's Michoacan Sees New Massacre, 11 Killed Near Tarecuato. Michoacan state prosecutors announced late Monday that police had found the bullet-riddled bodies of five men and six boys near the town of Tarecuato in the north of the state near the border with the state of Jalisco. The area has been a hotbed of bloody conflict between the Jalisco New Generation Cartel and local criminal gangs. Tarecuato is not from the municipality of La Barca, where clandestine mass graves have been unearthed, and also near to the avocado-producing regions of the state, which are the target of organized crime extortion efforts.