Colorado's governor signs a marijuana socieal equity bill, Arizona's sheriffs and prosecutors don't want to lose civil asset forfeiture, Mexican cartel hitmen gun down 13 cops in Mexico state, and more.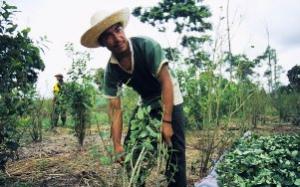 Marijuana Policy
Colorado Governor Signs Marijuana Social Equity Bill. Gov. Jared Polis (D) last Friday signed into law SB21-111, which is designed to support social equity licensees in the industry. The bill creates a program in the Office of Economic Development that will provide loans and grants to such licensees and is initially funded with $4 million from the marijuana tax fund.
New Mexico Governor Calls Special Session After Clock Runs Out on Marijuana Legalization Effort. The state's legislative session ended Saturday without a marijuana legalization bill being approved, so Gov. Michelle Lujan Grisham (D) has announced that she will call a special session to deal with the issue, probably on March 31. "I believe legalization will be one of the largest job-creation programs in state history, driving entrepreneurial opportunities statewide for decades to come," she said. "I look forward to continuing to work with lawmakers to get the job done right." The bill that is still alive, House Bill12, passed out of the Senate Judiciary Committee last Thursday, but never got a floor vote before the session ended.
New York Groups Call on Legislature to Pass Marijuana Regulation and Tax Act. More than 70 groups representing labor unions, civil rights, immigration reform, faith-based organizers, criminal justice and police reformers, parents, treatment providers, drug reform groups, legal advocates and other organizations from across the state of New York sent a letter Monday to Albany's legislative leaders urging the swift passage of the Marijuana Regulation & Taxation Act (MRTA) to "ensure legalization has justice, reinvestment, and health and social equity at the core." The MRTA (S.854/A.1248) would set a new national model by focusing benefits on those who have been harmed by prohibition, according to the groups.
Asset Forfeiture
Arizona Sheriffs, Prosecutors Urge Governor, Lawmakers to Amend Bill That Ends Civil Asset Forfeiture, Last Friday, nearly two dozen sheriffs and county attorneys urged Gov. Doug Ducey (R) and the state Senate to amend HB 2810 to remove the requirement that a criminal conviction be obtained before seizing currency. The bill overwhelmingly passed by the House bars civil asset forfeiture, but the lawmen want the ban to apply only to seizures of property, not currency. They claim the bill would benefit Mexican drug cartels. The bill must still pass the Senate Rules Committee before heading for a floor vote.
Foreign Policy
Biden Administration Is Supporting Renewed Spraying of Herbicides to Kill Off Colombia's Coca Crop. Earlier this month, the Biden administration made clear that it supports Colombian President Ivan Duque in his bid to restart the spraying of toxic glyphosate on coca crops. In the administration's first annual International Narcotics Control Strategy Report, released March 2, the position was made crystal clear: "The government of Colombia has committed to restarting its aerial coca eradication program, which would be a most welcome development." The World Health Organization warned in 2015 that glyphosate damages the environment and might be carcinogenic.
International
Mexico Cartels Kill 13 Police in State of Mexico Ambush. A police convoy in the central state of Mexico was attacked by presumed cartel gunmen last Thursday, leaving 13 law enforcement officers dead. "The convoy was carrying out patrols in the region, precisely to fight the criminal groups that operate in the area," said Rodrigo Martinez Celis, head of the state Public Safety Department. It is the deadliest attack on Mexican police since October 2019, when 14 officers were killed in an ambush in the western state of Michoacan.