Rep. Alexandria Ocasio-Cortez files an amendment to encourage psychedelic research, President Biden says he will stay tough on Chinese opioid exports, and more.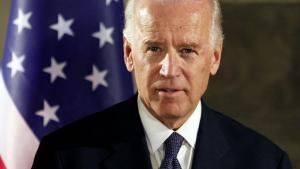 Psychedelics
AOC Files Amendment to Promote Psychedelic Research in Omnibus Appropriations Bill. Rep. Alexandria Ocasio-Cortez (D-NY) has for the second time filed an amendment to a multi-agency appropriations bill that aims to promote research into psychedelics such by removing a rider than has been in effect since 1996 that bars the use of federal dollars "any activity that promotes the legalization of any drug or other substance in Schedule I." A description of the amendment says it is designed to allow "United States researchers to study and examine the potential impacts of several schedule I drugs, such as MDMA, psilocybin, and or ibogaine, that have been shown to be effective in treating critical diseases. She introduced an earlier version of the amendment in 2019 only to see it voted down in a bipartisan and overwhelming fashion, but has a lot has changed in the realm of psychedelics since then.
Foreign Policy
Biden Vows to Continue Pressure on China over Opioids. At a town hall meeting in Cincinnati Wednesday, President Joe Biden vowed to continue "this encounter with China" over opioids, saying that his administration is "addressing the opioid issue" by increasing the number of people in the Justice Department. Biden has repeatedly criticized China, which is a major source of fentanyls and precursor chemicals that go into Mexico and from there into the US, accusing it of failing to crack down on drug trafficking. China banned two fentanyl precursors in 2018, but has not taken additional steps since then.
"I don't think we can do much to delay the export of these drugs in these countries, said Ben Westhoff, author of Fentanyl, Inc., arguing instead for enhanced harm reduction measures at home. In that book, Westhoff put the number of Chinese chemical companies at more than 400,000.
International
Mexico's Chiapas State Sees Formation of Militia to Counter Drug Cartels. A newly formed and heavily armed indigenous militia announced its presence by marching masked and armed through the streets of Pantelho in the southern Mexican state of Chiapas last weekend. The militia, calling itself "El Machete," said in an online manifesto that it is a "David" fighting against the "Goliath" of drug cartels and their assassins, and that it seeks peace, democracy, and justice. While self-defense militias to fend off organized crime have been sporadically active in states such as Michoacan and Guerrero for years, "El Machete" is the first such group to emerge in Chiapas, which attracts competing drug trafficking groups because of its location on the Guatemalan border, and which was the birthplace of the Zapatista uprising back in 1994.