The AMA Advocacy Update chronicles one doctor's problems trying to prescribe for chronic pain and addicted patients, Maine becomes the fourth state to end civil asset forfeiture, and more.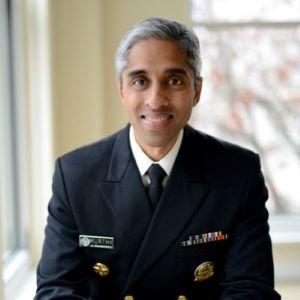 Marijuana Policy
US Surgeon General Says Time to Stop Locking People Up for Marijuana. Surgeon General Vivek Murthy said Sunday that it is time to stop locking up people for using marijuana. "When it comes to decriminalization, I don't think that there is value to individuals or to society to lock people up for marijuana use," Surgeon General Vivek Murthy said in a CNN appearance. "I don't think that serves anybody well." His comments came in response to a question about a new draft marijuana legalization bill, and are in line with President Biden, who supports marijuana decriminalization, but not commercial legalization. "When it comes to marijuana, I think we have to let science guide us," Murthy said in the CNN interview. "And we know that the science tells us that there are some benefits to marijuana from a medical perspective but there are also some harms that we have to consider -- and we have to put those together as we think about the right policy."
Heroin and Prescription Opioids
AMA on a Doctor's Trials Trying to Treat Pain Patients in the Context of Arbitrary Policies. The American Medical Association (AMA) Advocacy Update has published a piece on the travails of southern Illinois family medicine and addiction medicine specialist Dr. Aaron Newcomb, whose patients found themselves unable to refill prescriptions after he was "blacklisted" by a pharmacy chain citing 2016 Centers for Disease Control and Prevention (CDC) guidelines aimed at reducing opioid prescribing in the face of a rising opioid overdose death toll.
"When the CDC guidelines came down in 2016 basically saying we needed to take as many people as we could off opioids, I knew that my patients were in for a world of trouble," said Dr. Newcomb. "I was particularly concerned about my patients who were stable on low-dose opioid therapy for years. And my concerns have translated into an even worse reality for both me and my patients. Getting blacklisted by a national chain who had no clue about my practice was professionally wrong, but it also hurt my patients and my community."
Newcomb had to explain the nuances of pain prescribing to the pharmacy chain: "When they got back to us, they basically questioned a specific formulation of buprenorphine I was prescribing for stable patients with cost or tolerability problems that isn't a preferred type unless there is a clinical reason," Dr. Newcomb explained. "They were also concerned about opioid therapy in general as well as the dose of buprenorphine used to effectively treat patients, and their algorithm out of context painted a misrepresentative picture of my controlled-substance prescribing habits."
Newcomb was eventually able to get back in the chain's good graces and his patients are now receiving their medication, but his case illustrates the challenges faced by pain physicians and their patients in a time where the opioid-prescribing pendulum has swung so dramatically back to the conservative side.
Asset Forfeiture
Maine Becomes 4th State to End Civil Asset Forfeiture. A new law barring asset forfeiture without a criminal conviction went into effect without the signature of Gov. Janet Mills (D), making Maine the fourth state to abolish the practice of civil asset forfeiture. The legislature earlier this year passed LD 1521, which fully repeals the state's civil forfeiture laws, while also strengthening the criminal forfeiture process. While touted as a tool against drug dealers, one report found that half of all forfeitures in the state were under $1,670 dollars. The other three states that have ended civil asset forfeiture are North Carolina (1985), New Mexico (2915) and Nebraska (2016).
International
Mexico President Makes Rare Call for Dismissal of a State Attorney General. President Andres Manuel Lopez Obrador called last Friday for the resignation of Guanajuato state Attorney General Carlos Zamarripa after the state registered 1,562 murders in the first five months of this year. That figure is higher than any other state, even though Guanajuato is only the country's sixth most populous states. He also suggested there was corruption or collusion with some of the drug cartels battling to control the state. "If he [Zamarripa] were the manager of a company, with this kind of performance they would have fired him," López Obrador said Friday. "When officials do not act with honesty, with rectitude, when there is no division between criminals and the authorities, no progress can be made." López Obrador said.
Zammaripe, who has been attorney general for 12 years, has been accused by businessmen and local experts of being close to the Santa Rosa de Lima cartel, which had such control over an oil refinery that it could brazenly steal fuel in and around the plant, leading to a federal troop deployment. "Carlos Zamarripa for many years protected El Marro," the leader of the Santa Rosa de Lima gang who was arrested in 2020," said security expert David Saucedo. But now, said Saucedo, Zamarripa seems to have changed sides, expecting the Santa Rosa gang to fall apart as the Jalisco New Generation cartel moved in. Instead, the Sinaloa cartel sent reinforcements to assist the Santa Rosa gang, and the death toll has skyrocketed. "Definitely, Zamarripa is part of the problem," Saucedo said.