Marijuana protections are advancing in congressional appropriations bills, former Drug Police Alliance executive director Ethan Nadelman starts a provocative new podcast on drugs, and more.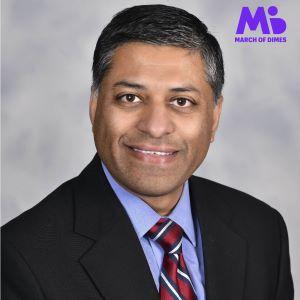 Marijuana Policy
Congressional Committees Advance Marijuana Protections for Medical Programs and Universities in New Spending Bills. The House Appropriations Committee will take up a spending bill Thursday that includes riders that provide protections for states with medical marijuana programs and universities that conduct marijuana research after they were approved in subcommittee on Monday. The rider protecting has been approved in each Congress since 2014. The House in 2019 and 2020 also approved a rider protecting state recreational marijuana programs, but it is not clear yet whether that will be the case this year. Meanwhile, the Commerce, Justice, Science and Related Agencies appropriations bill now includes a longstanding provision barring the DEA from interfering in hemp programs and a new provision that bars certain law enforcement grants to states and localities if they allow no-knock searches in drug cases.
Drug Policy
Biden Nominates Former West Virginia Health Official Rahul Gupta as Drug Czar. Ending months of speculation, President Biden has nominated Dr. Rahul Gupta to lead the White House Office on National Drug Control Policy (ONDCP—the drug czar's office). Currently the top health official at March of Dimes, Gupta is a primary care physician who previously served as West Virginia health commissioner. Drug reformers applauded his role in implementing and overseeing that state's medical marijuana program as head of the state Bureau for Public Health, but some harm reductionists have criticized him for overseeing the decertification of a needle exchange program that aimed to reduce the spread of blood-borne diseases, such as Hepatitis C and AIDS. Others, though, do not hold him responsible for the circumstances that led to the shutdown. He has not taken a public position on marijuana legalization.
Ethan Nadelman's New Podcast on Drugs Set to Begin. Ethan Nadelman, the founder and former longtime executive director of the Drug Policy Alliance before stepping down in 2017, is rolling out a new podcast series on drug policy, Psychoactive. The aim of the podcast is to open a deep national conversation about drugs, drug policy, and the human experience. The podcast, on IHeartRadio, launches on Thursday.
International
British Columbia Will Provide "Safe Supply" of Illicit Drugs to Street Users. A provincial policy directive in British Columbia will require all local health authorities to develop programs to provide pharmaceutical quality opioids and stimulants to street drug users in a bid to reduce overdose deaths. But which drugs are offered and who gets them will be at the discretion of local programs and doctors, which could be a barrier to expanding access. And they can only be provided in clinical or programmatic settings—no takeaway drugs. There are also signs some health care providers are reluctant to participate. 'Some key partners, including some prescribers, have expressed reservations about the approach outlined in this document, and others have noted that an approach that begins with programmatic settings will not provide broad access for people who use substances," the directive says. "We recognize that we have been unable to address all concerns, but we also recognize that we must start somewhere." The drugs will be covered by the province's prescription drug plan and will not be forced to enter into drug treatment. Safe supply is the idea that health care providers can lower or eliminate a person's dependence on illicit black market drugs and thus reduce overdose deaths and other harms.