Marijuana legalization and medical marijuana bills get filed in Nebraska, the US and Mexico spar over the undone arrest of a former defense minister, a Washington state bill to allow home cultivation gets a hearing, and more.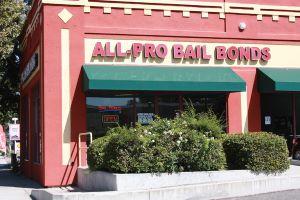 Marijuana Policy
Nebraska Marijuana Legalization Bill Filed. State Senator Terrell McKinney (D-Omaha) has introduced Legislative Bill 481, which would remove marijuana from the state's criminal code and expunge past convictions for marijuana possession.
Washington State Bill to Allow Home Cultivation Gets Hearing. A bill to allow state residents to grow their own marijuana at home got a hearing last week in the House Commerce and Gaming Committee, with little controversy generated. House Bill 1019 could get a committee vote as soon as this Friday.
Medical Marijuana
Nebraska Medical Marijuana Bill Filed. State Senator Anna Wishart (D-Lincoln) has filed Legislative Bill 474, which would create a system of regulated medical marijuana distribution for qualifying patients. She filed a similar bill two years ago, which was defeated. A medical marijuana initiative last year qualified for the ballot but was thrown off by the state's Supreme Court.
Psychedelics
Somerville, Massachusetts, Moves to Effectively Decriminalize Natural Psychedelics. The city council last week voted unanimously to approve a resolution that directs city agencies and employees, including police, to not use city resources to enforce laws against the use and possession of natural psychedelics (entheogenic plants). The move came thanks to advocacy by Bay Staters for Natural Medicine, Decriminalize Nature Massachusetts and the Heroic Hearts Project.
Drug Policy
Santa Fe, New Mexico DA Announces New, Softer Policy Toward Drug Possession. New District Attorney Mary Carmakc-Atlwies has announced a set of new, progressive policies including downgrading felony drug possession charges to misdemeanors for a first offense and offering defendants treatment or probation. The only people charged with a drug possession felony will be those who refuse a plea or diversion and ask for a jury trial. "I ran as a progressive on the idea that we need to reform the criminal justice system. And there are prosecutors all over the country doing things in this manner," she said. "We have acknowledged the war on drugs has not worked and we have to do something about it. This is step one of doing something about it."
Foreign Policy
Mexico Exonerates Ex-Defense Minister of Drug Charges, Lashes Out at DEA. At a news conference last Friday, Mexican President Andres Manuel Lopez Obrador (AMLO) lashed out at the DEA, accusing the US drug agency of making up a drug case against former Defense Minister Salvador Cienfuegos, who was arrested upon arrival in Los Angeles last October but then released with US charges dropped after heated protests from Mexico. "Why did they do this investigation this way? Without substance, without evidence?" AMLO demanded after the Mexican attorney general a day earlier said he had found no grounds to charge Cienfuegos with a crime in Mexico.
US Rebukes Mexico for Revealing Evidence in Ex-Defense Minister Case. The Justice Department last Friday sharply criticized Mexico for releasing a massive trove of evidence in an aborted drug trafficking case against former Defense Minister Salvador Cienfuegos. "Publicizing such information violates the Treaty on Mutual Legal Assistance between Mexico and the United States, and calls into question whether the United States can continue to share information to support Mexico's own criminal investigations," said a statement from an agency spokeswoman. The DOJ also defended the case against Cienfuegos, saying the evidence shows that the charges were "not fabricated."
Law Enforcement
Illinois Legislature Passes Bill to Abolish Cash Bail. A bill to completely abolish cash bail, House Bill 3653, has passed both houses of the legislature and now awaits the signature of Gov. JB Pritzker, who is expected to okay it. The bill will end cash bail and empower judges to base their pretrial decisions on whether a person needs to be held for public safety reasons, not their socioeconomic status. It will require the release of people charged with crimes before trial with the exception of a narrow set of felony offenses or if someone poses a specific harm to another individual. In all exceptions, the bill requires judges to impose the least restrictive conditions possible.