Hawaii legislators take up marijuana reform bills, Maryland legislators take up marijuana legalization, and more.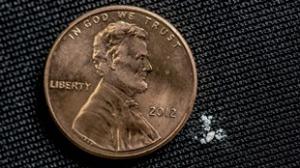 Marijuana Policy
Hawaii Marijuana Legalization Bill Advances. The Senate Public Safety, Intergovernmental and Military Affairs Committee voted on Tuesday to approve a marijuana legalization bill, Senate Bill 767. It would legalize possession of one ounce of marijuana or less by anyone who is 21 years old or older.
Hawaii Marijuana Decriminalization Bill Advances. The Senate Committee on Public Safety, Intergovernmental, and Military Affairs also voted on Tuesday to approve Senate Bill 758 would increase from 3 grams to 1 ounce the minimum amount of marijuana that a defendant must possess to be charged with a petty misdemeanor. It would also permit persons previously convicted of possessing 1 ounce or less of marijuana to have the conviction expunged from their criminal record.
Maryland Legislators Hold First Committee Hearing on Marijuana Legalization. The House Judiciary Committee held a hearing Tuesday on a marijuana legalization bill, House Bill 32. No vote was taken. Another marijuana legalization bill, Senate Bill 708, is set to be heard in committee on March 4. HB 32 would legalize up to four ounces of pot by adults, allow home cultivation, allow an unlimited number of microbusiness licenses. That is the main difference with SB 708.
Sentencing Policy
Arizona Bill Would Charge Those Who Provide Drugs Linked to Overdoses with Murder. People who sell or share drugs linked to overdose deaths could face as much as 25 years in prison under a measure, House Bill 2779, that would create the crime of "drug trafficking homicide." The bill would also make people convicted under the charge ineligible for probation or early release. And it would create tougher mandatory minimum sentences for people caught selling or even possessing small amounts of heroin, fentanyl, and fentanyl analogues.