A marijuana legalization bill moves in New Mexico, a bill to expand marijuana decriminalization advances in North Dakota, a drug decriminalization bill advances in Washington, and more.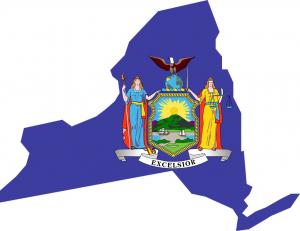 Marijuana Policy
New Mexico Marijuana Legalization Bill Wins Committee Vote. The House Health and Human Services Committee voted on Monday to approve House Bill 12, one of four marijuana legalization bills filed in the state this year. In addition to setting up a system of taxed and regulated marijuana sales, the bill would lift some restrictions on the state's medical marijuana program and some limits on the number of plants producers can grow. The bill now goes before a tax policy committee before heading for a House floor vote.
New York Governor Says He Will Amend Marijuana Legalization Plan. Gov. Andrew Cuomo (D) said Monday he will amend his marijuana legalization proposal after leading legislators and marijuana reform advocates harshly criticized his original proposal. "I'm sending an amended bill. Legalizing recreational marijuana is something we've tried to do for several years," the governor said. "It is overdue in my opinion -- you have people who are incarcerated for crimes that, frankly, they shouldn't have a record on." Cuomo said he and lawmakers "don't have an agreement yet," but "we're making progress." Critics have charged that Cuomo is too concerned with revenues and not concerned enough with social equity provisions.
Drug Policy Alliance Reacts to Cuomo Amendment Message. The Drug Policy Alliance released the following statement on Cuomo's move: "After advocates highlighted shortcomings in Gov. Cuomo's marijuana legalization plan, the Governor has announced amendments to his proposal," said Melissa Moore, New York State Director of the Drug Policy Alliance and member of Start SMART NY Coalition (Sensible Marijuana Access through Regulated Trade). "By reducing criminal penalties and allowing marijuana delivery services, the Governor has taken steps to address decades of disparate marijuana criminalization. There's no question this shift comes in response to powerful organizing for marijuana justice across the state and in the Legislature. While these changes are a move in the right direction, they are not a substitute for the more comprehensive Marijuana Reform and Taxation Act (MRTA) (Senate Bill 854), which remains the gold standard reform bill in the Legislature. That must be the starting point as it has stronger equity and community reinvestment provisions and a more balanced governance structure for the Office of Cannabis Management than the Governor's proposal. We urge its swift passage to secure justice, jobs, equity, and true community investment for millions of New Yorkers."
North Dakota Marijuana Decriminalization Bill Advances. A bill to expand marijuana decriminalization was approved by the House Judiciary Committee on Tuesday. Under current state law, possession of a half-ounce or less is an infraction punishable by a fine of up to $1,000. This bill would make possession of up to an ounce an infraction punishable by a fine of no more than $50. The bill would also make possession of up to 250 grams an infraction with a higher fine.
Drug Policy
Washington Drug Decriminalization Bill Wins Committee Vote. A bill to decriminalize drug possession and expand drug treatment, House Bill 1499, was approved by the House Public Safety Committee on Monday. The bill now heads to the House Appropriations Committee.