South Dakota's obstinate governor continues to get in the way of marijuana legalization, a freshman Kansas state representative files a drug decriminalization bill, and more.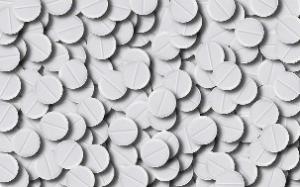 Marijuana Policy
Kentucky Marijuana Legalization Bill Filed. Rep. Rachel Roberts (D-Campbell County) has filed a marijuana legalization bill, House Bill 467. The bill would legalize the possession of up to an ounce, provide free expungement of marijuana-related offenses, and dedicate up to 25% of the state's marijuana tax revenues to funding addiction treatment. Personal cultivation of up to five plants would be allowed but would require a $250 permit.
North Carolina Poll Has Majority Support for Marijuana Legalization. An Elon University poll released Thursday has support for marijuana legalization at 54%, with 34% opposed. That's a big swing in favor of legalization since 2017, when another Elon University poll had 51% opposed.
South Dakota Bill to Expunge Some Marijuana Convictions Advances. The Senate Judiciary Committee voted Thursday to approve Senate Bill 141, which would expunge some misdemeanor marijuana convictions from background checks. The bill would provide for the automatic expungement of marijuana possession convictions from public background reports. It still faces a Senate floor vote and action in the House.
South Dakota Governor Likely to Veto Any Marijuana Legalization Bills This Year. Gov. Kristi Noem (R), who has already moved to invalidate a voter-approved marijuana legalization initiative, said Thursday she would probably veto any effort to achieve legalization through the legislature. She said at a news conference she would "not be inclined" to sign such a bill. Some legislators have indicated support for a legalization bill, saying it would reflect the will of the voters.
Virginia Marijuana Legalization Effort Advances. With both chambers having already approved marijuana legalization bills last week, the House General Laws Committee this week approved Substitute Senate Bill 1406, which amends the Senate bill to conform with the House's legalization bill. The Senate bill had allowed localities to opt-out of retail marijuana sales, the House bill doesn't.
Heroin and Prescription Opioids
Drug Companies Seek Billions in Tax Deductions from Opioid Settlement. A major pharmaceutical company and three drug distribution companies who have agreed to pay $26 billion to settle claims related to their role in stoking the opioid epidemic are now seeking to write off some of those costs from their taxes and pocket about $1 billion each. The companies are drug maker Johnson & Johnson and distributors Cardinal Health, Amerisource-Bergen, and McKesson.
Psychedelics
Texas Bill to Study Therapeutic Potential of Psychedelics Filed. Rep. Alex Dominguez (D-Brownsville) has filed a bill, HB 1802, that would mandate a state study of the therapeutic potential of psilocybin, MDMA and ketamine in the treatment of certain mental health conditions. The Department of State Health Services would conduct the study along with the Texas Medical Board and issue a report by December 2022.
Drug Policy
Kansas Drug Decriminalization Bill Filed. Rep. Aaron Coleman (D-Kansas City), a 20-year-old freshman legislator, has filed a bill to decriminalize the possession of personal use amounts of illicit drugs. HB 2288 would make drug possession a civil offense punishable by a fine of $100, but it would also create the offense of "failure to comply with drug abuse treatment." The bill is currently before the House Committee on Corrections and Juvenile Justice.