The Ohio Senate approves a medical marijuana expansion bill, Baltimore will end pre-employment drug and alcohol screening for potential city government hires, and more.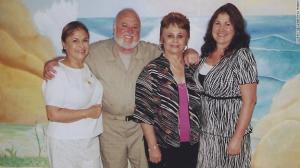 Marijuana Policy
90-Year-Old Federal Prisoner Serving Life for Marijuana Offense Wins Compassionate Release. A seriously ill federal prison doing life in prison for a nonviolent marijuana trafficking offense has been freed after a judge granted him compassionate relief on Tuesday -- overruling his own previous order denying the release. Horacio Estrada-Ellis, 90, had served more than a dozen years in prison and suffers from congestive heart failure, atrial fibrillation and chronic kidney disease, and also contracted the coronavirus while in prison. His warden had recommended compassionate release but federal District Court Judge Danny Reeves denied the motion in July, saying a life sentence is "the only sentence that would be appropriate." But a three-judge panel of the 6th US Circuit Court that Reeves had "abused (his) discretion" by ignoring the fact that Estrada-Ellis was unlikely to reoffend and by "overly emphasizing" his nonviolent crimes, and Reeves then issued a new opinion approving his compassionate release. Estrada-Ellis left prison on Friday.
Medical Marijuana
Ohio Senate Approves Medical Marijuana Expansion. The state Senate on Wednesday approved a bill that would allow more dispensaries to sell medical marijuana, growers to grow more of it, and more patients to qualify for it by expanding the list of qualifying conditions to include any conditions for which a patients might "reasonably be expected" to find benefit or relief. The bill would also shift regulation of dispensaries from the pharmacy board to a new Division of Marijuana Control in the Commerce Department. The bill now heads to the House.
Opioids
Federal Judge Throws Out Purdue Pharma Opioid Settlement, Leaving Sackler Family Vulnerable to Civil Lawsuits. US District Court Judge Coleen McMahon on Thursday blew up a carefully negotiated settlement between Purdue Pharma and thousands of state, local, and tribal governments that had sued the company, which manufactured OxyContin, for its role in the rapid rise of opioid addiction beginning in the late 1990s. The agreement had shielded the Sackler family, which owned Purdue Pharma, from more civil lawsuits in return for a $4.5 billion payment. But McMahon ruled that the bankruptcy code does not allow such an agreement. Purdue has already said it will appeal, but lawyers for some government entities that had appealed the originally settlement were quite pleased: "This is a seismic victory for justice and accountability that will re-open the deeply flawed Purdue bankruptcy and force the Sackler family to confront the pain and devastation they have caused," said William Tong, the attorney general of Connecticut. The explosion of opioid use that began with OxyContin eventually resulted in a backlash, leading to restrictions on the availability of prescription opioid that left chronic pain patients in the lurch and prompted many opioid users to move to the black market, fueling a large increase in opioid overdose deaths in recent years.
Drug Testing
Baltimore to No Longer Require Pre-Employment Drug, Alcohol Screening for City Jobs. Mayor Brandon Scott announced Wednesday that the city government will no longer require pre-employment drug and alcohol screening for new hires. The new policy has exceptions for safety-sensitive positions, such as law enforcement, and positions that require driving or operating heavy equipment.
"We want the best and brightest candidates to help us provide efficient and effective City services to our residents," the mayor said. "Frankly, the outdated and costly pre-employment drug and alcohol screenings only served to block qualified and passionate residents from obtaining employment with the City. This policy disproportionately harmed the prospects of talented Black and Brown job candidates. I am grateful that we are making this change now so that we can continue to improve local government operations and better serve the people of Baltimore."