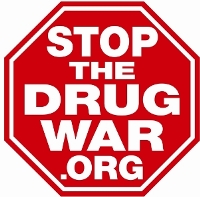 Donate before midnight December 31, and your gift will be doubled by a major donor, up to $10,000 total.
A New York hospital is taken to task for drug testing pregnant women without their consent, then siccing authorities on them for false negatives they should have caught.
The medical marijuana front remains fairly quiet this week, but there's unhappy news for New Mexico patients, and more.
A DEA agent heads to prison for diverting $9 million from money-laundering investigations, a California cop heads to jail for throwing out an exonerating drug test of a woman driver, and more.
The Ohio Senate approves a medical marijuana expansion bill, Baltimore will end pre-employment drug and alcohol screening for potential city government hires, and more.
Joe Manchin thinks his constituents would use child tax credit payments to buy drugs, a state of emergency in San Francisco could clear the way for a safe injection site, and more.
An Ohio marijuana legalization initiative campaign hands in initial signatures, St. Louis becomes the latest city to give up on policing small-time pot possession, and more.
The Biden administration rolls out new sanctions aimed at international drug trafficking, a Washington state town endorses psychedelic reforms, and more.
Permission to Reprint:
This issue of Drug War Chronicle is licensed under a modified
Creative Commons Attribution license
. Articles of a purely educational nature in Drug War Chronicle appear courtesy of DRCNet Foundation, unless otherwise noted.