Member states of the UN's Commission on Narcotic Drugs block a human rights expert from presenting a report on arbitrary detentions, a Missouri bill would end police searches based solely on the odor of marijuana, and more.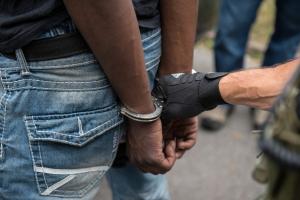 Marijuana Policy
National Poll: Marijuana Legalization Supported by Majorities of All Age Groups. A new YouGov America poll has support for marijuana legalization at 57 percent, with majority support in every age group. Support among Democrats was at 70 percent, while among Republicans it was only 40 percent. While the poll shows continuing strong support for marijuana legalization, it comes in a few points lower than other recent national polls on the issue.
Missouri Bill Would End Warrantless Searches Based Solely on Odor of Marijuana. Rep. Ian Mackey (D-Richmond Heights) has filed legislation, House Bill 1867, that would bar police from using the odor of marijuana as justification for a warrantless search. Here's the bill language in its entirety: "Notwithstanding any provision of law, the odor of marijuana alone shall not provide a law enforcement officer with probable cause to conduct a warrantless search of a motor vehicle, home, or other private property." As Rep. Mackey noted: "Medicinal marijuana is legal in Missouri. It makes sense because of these new laws [the smell of marijuana alone] should not be a justifiable reason for a police officer to begin searching property or a particular individual."
Medical Marijuana
New Jersey Regulators Approve Provisional Licenses for 30 New Medical Marijuana Dispensaries. Finally, state regulators have provided provisional licenses to 30 applicants seeking to run medical marijuana facilities. So far, there are only 23 such facilities in the state, leading to high prices and supply bottlenecks for patients, who are not permitted under state law to grow their own. Provisional licensees still have to pass background checks and win site approval before they can open for business.
International
On International Human Rights Day, UN Drugs Body Silences UN Human Rights Expert on Groundbreaking Report. In an unprecedented, last-minute decision, the lead UN drugs body has blocked the presentation of a report from a group of independent human rights experts that calls out governments for serious human rights abuses committed in the war on drugs. The UN's lead drug policy-making body has slammed the door on human rights expert Dr Elina Steinerte, Chair of the UN Working Group on Arbitrary Detention, who was due to present a watershed study on how drug control policies drive an epidemic of arbitrary detention across the world. She has been blocked from addressing the UN Commission on Narcotic Drugs today, 10th December, which is coincidentally International Human Rights Day, and her statement has been merely published online.
The last-minute decision, which led to a contentious exchange during the session, was reached through an opaque, closed-door process that kept the human rights experts in the dark about their exclusion until today. The report sheds light on the arrest and incarceration of millions of people around the world for drug-related offences, including for drug use. People who use drugs are also routinely held against their will in so-called "rehab centers," where they are often subject to degrading and inhumane treatment, including forced labor.
With Thursday's decision, the Commission on Narcotic Drugs stands in defiance of the Human Rights Council - the main UN human rights body -- which had asked human rights experts to produce the very same report that now has been stonewalled.
Canadian Civil Society Groups Release Drug Decriminalization Platform.In the wake of almost 23,000 drug poisoning deaths since 2016, twenty-one civil society organizations across the country, including groups of people who use drugs, families affected by drug use, drug policy and human rights organizations, frontline service providers, and researchers, have collaborated to release Canada's first civil society-led policy framework for drug decriminalization in Canada.
Decriminalization Done Right: A Rights-Based Path for Drug Policy seeks to end the harmful and fatal criminalization of people who use drugs -- which has fueled unprecedented overdose deaths -- and protect the health and human rights of all people in Canada. The comprehensive platform, endorsed by more than 100 organizations calls for the full decriminalization of all drug possession for personal use -- as well as sharing or selling of drugs for subsistence, to support personal drug use costs, or to provide a safe supply -- by repealing or amending sections of Canadian drug laws, removing all sanctions linked to possession or "necessity trafficking," tighten rules around when police can stop, search, and investigate someone for drug possession, and shift resources away from law enforcement to non-coercive policies, programs, and services that protect people's health and human rights.