California wants to try a form of drug treatment where users are paid not to use, Vancouver activists plan to mark International Overdose Awareness Day with a "safe supply" drug giveaway, and more.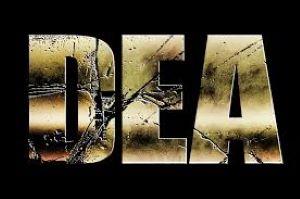 Drug Policy
DEA Announces Review of International Operations. The Drug Enforcement Administration on Thursday announced a comprehensive review of DEA's international operations and foreign footprint, including administrative and financial support for those operations from DEA headquarters. Administrator Anne Milgram has recommended a top to bottom review of foreign operations that will be overseen by an independent team. As part of the review, the team will talk to DEA personnel posted in DEA's foreign offices and headquarters. DEA listed "international cartels, narco-terrorist violence, and precursor chemicals flowing from other countries" as global threats it faces. "This review will provide recommendations for my consideration upon completion. Specifically, I expect the team to provide an assessment of DEA's current international operational capacity, and to identify areas for improvement to ensure DEA's international operations are impactful and effective, with the appropriate structures, procedures, and controls to ensure integrity and accountability," said Administrator Milgram. There is in indication the agency is undergoing a paradigm shift, though.
Drug Treatment
California Seeks Federal Permission to Do "Contingency Management" Drug Treatment. The state is seeking permission from the federal government to do "contingency management" drug treatment, in which users are paid money to stay sober, receiving increasing payments for each drug test passed. Such a program has been underway with military veterans for years, with research showing it is an effective way to get people off stimulants such as cocaine and methamphetamine, for which there are no pharmaceutical treatments available. Now, Gov. Gavin Newsom (D) is asking the federal government to allow the state to use federal tax dollars to pay for it through Medicaid. Meanwhile, state Sen. Scott Weiner (D-San Francisco) has filed a bill, Senate Bill 110, to do something similar. That bill has already passed the Senate with no opposition and has a Republican co-sponsor in the Assembly, where it has already been approved by the Health Committee and is now before the Appropriations Committee. Wiener's bill would require California's Medicaid program to pay for the treatment while Newsom's plan would let counties choose whether to participate.
International
Vancouver Activists to Mark August 31 International Overdose Awareness Day by Handing Out Free "Safe Supply" of Drugs. A Vancouver-based safe supply advocacy group, the Drug Users Liberation Front (DULF), handed out free cocaine, heroin, and methamphetamine during a July event to dramatize the need for a "safe supply" of drugs" as the city faces a drug overdose crisis, and now, they are getting ready to do it again. DULF says the July event showed the "life-saving potential of a community-led response to the crisis of prohibition in Canada" as an alternative to Vancouver's proposed model of decriminalization. DULF will be joined at the Overdose Awareness Day Event by the Vancouver Area Network of Drug Users (VANDU), which has raised $13,000 to buy and test drugs to be distributed for free among registered VANDU members. "We recognize this a day to honor those we lost to the War on Drugs," said VANDU. "A senseless war fueled by colonial dispossession, racist violence, capitalist exploitation and police criminalization that has taken far too many lives.