A Mississippi legislative special session to pass a medical marijuana bill is still possible, New Jersey moves one step closer to legal recreational marijuana sales, and more.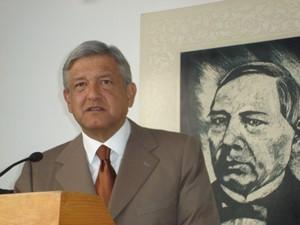 Marijuana Policy
New Jersey Regulators Approves Rules for Recreational Marijuana Market. The state's marijuana regulators last week approved rules for setting up the recreational marijuana market, paving the way for legal sales to begin, although the date that might happen remains uncertain. The rules give priority in applications to women-, minority-, and disabled veteran-owned businesses. The director of the five-person commission, Jeff Brown, said the next step will be a notification that applications are being accepted. Commission Chairperson Dianna Houenou said the commission wants to see that the application process is proceeding smoothly before setting a start date for sales. "We know that there is a lot of interest in getting this market up and running and we were duty-bound to do it right."
Medical Marijuana
Mississippi Special Session to Pass Medical Marijuana Still Possible. Lawmakers are still working on reaching a consensus on a medical marijuana bill with the hope that Gov. Tate Reeves (R) will hew to his vow to call a special session to get medical marijuana approved in the state. The push for the special session comes after voters approved medical marijuana at the polls last year, only to see the state Supreme Court invalidate the initiative. The state constitution requires that initiative petitions contain signatures from each of the state's five congressional districts, but the state has only had four districts since redistricting in 2000, and the legislature has not acted in the two decades since to rectify the constitutional conundrum. "I think the parties are close enough at this point or will be in the foreseeable future, that if the governor so chose to call a special session," said Representative Trey Lamar. "I don't believe that it would take too long to get the parties to put a measure together and get it passed," he said. "The ball is in the governor's hands. If he wants to do it then we'll respond and we'll come to Jackson and we'll get it done. If not, then I guess we'll wait until January."
International
Mexican President Open to Freeing Drug Lord Jailed for 1985 Murder of DEA Agent. President Andres Manuel Lopez Obrador said last Friday he was open to freeing imprisoned drug lord Angel Felix Gallardo, who has been behind bars for decades in Mexico for his role in the 1985 killing of DEA agent Enrique Camarena outside Guadalajara. Lopez Obrador cited Gallardo's old age and poor health. Gallardo, 75, is blind in one eye, deaf in one ear, and cannot walk. He called Lopez Obrador "a man of good will" in a televised interview last week. Responding to a question about that interview, Lopez Obrador said: "If it is justified ... of course, yes. "I also want him to understand my situation, that I do not want anyone to suffer. I do not want anyone to be in jail. I am a humanist," said Lopez Obrador, adding that prosecutors would review the case. Last month, Lopez Obrador proposed releasing thousands of inmates who were elderly, had been tortured, or suffered from health problems, as well as non-serious offenders.