Some Delaware dispensaries are under fire from legalization activists, South Dakota's Republican governor still wants to change the voter-approved medical marijuana law, there's progress in the South, and more.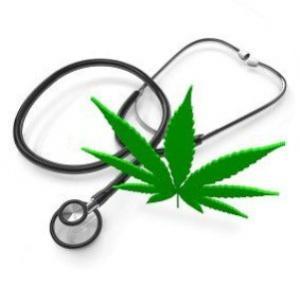 Alabama
Alabama Medical Marijuana Bill Wins House Committee Vote. A medical marijuana bill that has already passed the Senate, Senate Bill 46, was approved by the House Judiciary Committee last Wednesday. The bill now goes to the House Health Committee before heading for a House floor vote. The bill would allow the use of marijuana by people with specified qualifying conditions.
Delaware
Delaware Marijuana Activists Stage Boycott of Medical Dispensaries That Testified Against Legalization Bill. Marijuana legalization advocates have called a boycott of four medical marijuana dispensaries after their representatives testified against a marijuana legalization bill last month. The four companies are Columbia Care, Fresh Delaware, CannTech and EZY Venture. They testified that allowing legalization would oversaturate the market, with some even talking about how it could hurt their bottom lines. The Delaware Cannabis Policy Coalition accused the companies of "simply obstructing the progress of adult-use legislation" and added that "some patients are now staging a boycott of the regulated dispensaries."
Georgia
Georgia Legislature Approves Bill to Allow Marijuana Oil Dispensaries. With a final vote in the Assembly, the legislature has passed House Bill 738, which will allow for the production and distribution of marijuana oil. The bill is now on the desk of Gov. Brian Kemp (R).
North Carolina
North Carolina Medical Marijuana Bill Filed. A medical marijuana bill with bipartisan has been filed in the Senate. Senate Bill 711, the North Carolina Compassionate Care Act, would protect doctors and patients from civil and criminal penalties for using or recommending medical marijuana and would allow the cultivation and sale of medical marijuana in the state. The bill has been referred to the Senate Committee on Rules and Operations.
South Dakota
South Dakota Governor Still Wants Changes in Medical Marijuana Program. Despite being rebuffed by lawmakers during the last legislative session, Gov. Kristi Noem (R) says she wants a special session convened to address the same proposed changes lawmakers just rejected. She wants to set the maximum number of plants grown at three, she wants the Department of Health to be the rule-making authority for the program, and she wants to bar people under 21 from being eligible to use medical marijuana.
Texas
Texas Medical Marijuana Expansion Bill Advances. A bill that would expand the state's compassionate use program for medical marijuana, House Bill 1535, has passed the House Public Health Committee. The bill would expand the program, which currently only applies to terminal cancer patients, to include other cancer patients, veterans with PTSD, and chronic pain that would otherwise be treated by an opioid.