A bill to decriminalize buprenorphine is heading for the Vermont Senate, New Zealand makes a pilot pill testing program permanent, and more.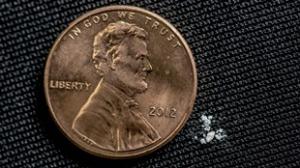 Harm Reduction
Biden Administration Allows Federal Funds to Be Used to Buy Rapid Fentanyl Test Strips. The Centers for Disease Control and Prevention (CDC) and the Substance Abuse and Mental Health Services Administration (SAMSHA) announced Thursday that federal funds can now be used to purchase rapid fentanyl test strips. According to a press release, organizations previously awarded funding through the CDC's Overdose Data to Action cooperative agreement program can use funds to purchase the test strips. SAMSHA grants can be used to buy the strips so long as doing so aligns with "the purpose of the grant," a CDC spokesperson explained. "This is a major step forward in the ongoing and critical work to prevent overdose and connect people who have substance use disorders to evidence-based treatment options," said Tom Coderre, the interim leader at the Substance Abuse and Mental Health Services Administration (SAMSHA). "This will save lives by providing tools to identify the growing presence of fentanyl in the nation's illicit drug supply."
Vermont House Approves Bill Decriminalizing Buprenorphine. The House on Thursday voted overwhelmingly to approve House Bill 225, which would decriminalize the possession of small amounts of buprenorphine, a drug used to treat opioid dependence. The bill would people to possess up to 224 milligrams of the drug -- about two weeks' worth -- even if they don't have a doctor's prescription. The bill now heads to the Senate.
International
Mexico Marijuana Legalization Bill Hits Last-Minute Snag, Another Extension May Be Sought. The bill, which is just a Senate vote away from passage after being approved in the Senate and then amended in the Chamber of Deputies, has run into opposition from senators unhappy with the revised version of the bill. Senate Majority Leader Ricardo Monreal said Thursday he may seek an extension of the Supreme Court's latest deadline to end marijuana prohibition, which the court has held is unconstitutional. Under the current deadline, lawmakers only have until the end of the month to get it done. Now, action could be delayed until the legislature meets again in September.
New Zealand Makes Pill Testing Program Permanent. Pleased with the results of a one-year pilot program to allow drug users to get their drugs tested without penalty, the government of Prime Minister Jacinda Ardern announced Friday that it is making the program permanent. During the pilot program, nearly half of all samples tested contained contaminants, with cathinones being especially common in pills marketed as MDMA. The pill (or powder) testing has most commonly taken place at music festivals.