Santa Fe joins a growing list of cities and states that have banned no-knock raids, the Montana marijuana legalization initiatives look like they're heading for victory, and more.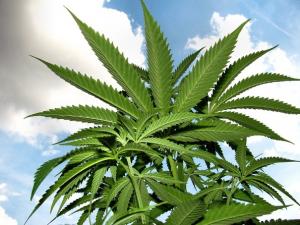 Marijuana Policy
Montana Late Poll Shows Rising, Majority Support for Marijuana Legalization. A poll released Friday has 54% of respondents backing Initiative 190, the marijuana legalization measure. That's up five points from the same poll earlier this month. Majorities of Democrats (77%) and independents (63%) support the measure, but fewer than a third (31%) Republicans do.
Law Enforcement.
Santa Fe, New Mexico, Bans No-Knock Warrants. The Santa Fe City Council on Wednesday passed an ordinance to ban the use of no-knock warrants in the city. "Tonight, the city of Santa Fe joins a handful of municipalities across the nation to outright ban no-knock warrants," saidEmily Kaltenback, Senior Director of Resident States and New Mexico for the Drug Policy Alliance."Santa Fe is doing the right thing by standing up against a paramilitary practice fueled by the war on drugs that has led to widespread civil rights violations and too often, the death of Black, Brown, Native and Indigenous people."
International
New Zealand Marijuana Legalization Initiative Trailing in Initial Count. New Zealand's bid to be the next country to legalize marijuana is faltering, with an initial vote count having it losing 46% to 53%. On the other hand, voters approved a referendum to allow voluntary euthanasia for the terminally ill by a margin of two-to-one.
The Drug Policy Alliance is a funder of StoptheDrugWar.org.