Two Native American nations take different paths on marijuana and hemp, Virginia's governor signs Breonna's Law into effect, and more.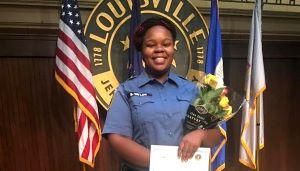 Navajo Nation Sues Farmers for Growing Marijuana, Hemp
. The Navajo Nation is suing 33 farmers for allegedly violating tribal law by growing marijuana and/or hemp in the Shiprock area of the reservation. The move comes after tribal officials earlier this month amended the tribe's criminal code to define all parts of the cannabis plant as marijuana and make possession or distribution of the plant a criminal offense. This is the second lawsuit the tribe has filed over hemp operations that were established this summer in Shiprock and nearby communities, which became a contentious issue between residents.
Oglala Nation Passes Ordinance Legalizing Marijuana Use on Tribal Lands. The Oglala Sioux Tribal Council voted this week to approve a new ordinance legalizing and regulating the possession and use of marijuana on South Dakota's Pine Ridge Reservation. The move comes after tribal members passed a referendum in March in support of changing the laws. The ordinance permits the use of marijuana for both patients and adults (non-patients age 21 or older). It permits tribal members to cultivate and dispense marijuana and also allows for the establishment of social consumption facilities – which may be accessed by both tribal members and non-members.
Law Enforcement
Virginia Governor Signs Bill Banning Police No-Knock Search Warrants. Gov. Ralph Northam (D) has signed into law House Bill 5099, which bars police from breaking into a home or business to conduct a raid without first announcing their presence. The state becomes the third to pass such a bill since Kentucky resident Breonna Taylor was gunned down by Louisville police in a misbegotten no-knock drug raid in March. The laws are known colloquially as "Breonna's law." The bill and other police reform measures "represent a tremendous step forward in rebuilding trust between law enforcement and the communities they serve," Northam said in a signing statement.
International
Bahamas Committee Recommends Legalizing Marijuana, Hemp. The island nation's Economic Recovery Committee, which is charged with laying out a plan for economic recovery in the wake of the coronavirus, has recommended legalizing both recreational marijuana and industrial hemp. After receiving the report, Prime Minister Hubert Minnis called the country's marijuana laws "outdate" and said they need to change.